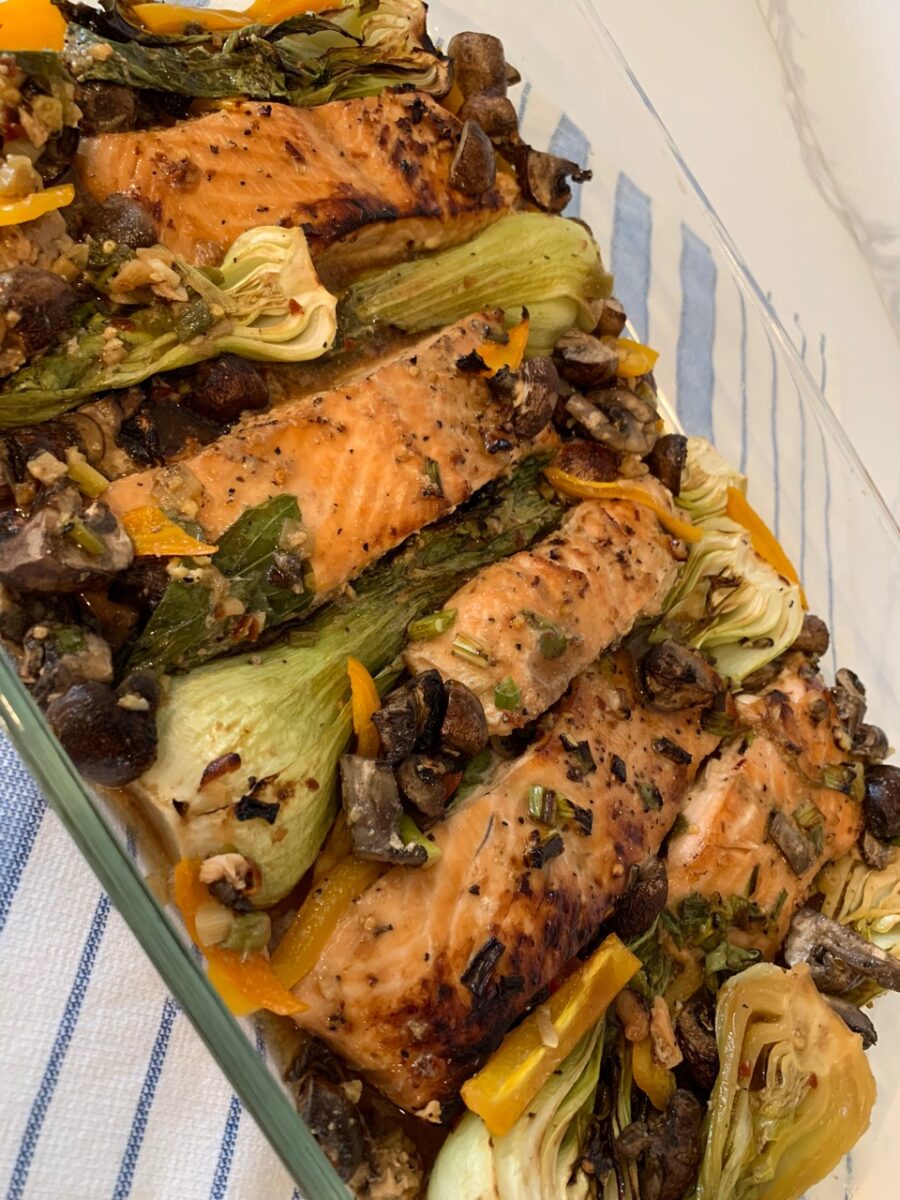 Ingredients
Atlantic Salmon Fresh Farmed, no skin on, boneless (6-8 pieces)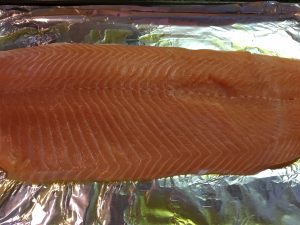 Honey-Ginger Marinade
1 teaspoon ginger, minced
4 Tablespoons honey
2 garlic cloves, minced
1 Tablespoon Sesame Seed oil
1/4 cup soya sauce
1/2 jalapeno, minced
1/2 teaspoon dried dill
1/4 teaspoon freshly ground black pepper
2 Tablespoon fresh lemon juice
2 Tablespoon rice wine vinegar
Salt to taste
2 Tablespoon olive oil
Vegetables
4 Bok choy, cut in half
Baby Red and yellow bell peppers, cut into 2-inch slices
4 ounces shiitake or button mushrooms, quartered
3 green onions, sliced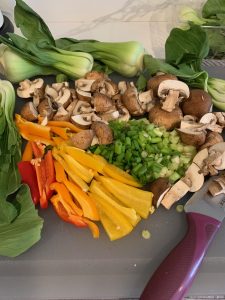 Preparation:
Preheat oven to 425 grades Fahrenheit.
Use a large zip-log bag and incorporate all marinade ingredients. Take one cup of marination and set aside. Transfer all salmon fillet into this bag and let it marinate for 20 minutes. Move around salmon fillet making sure that they are completely coated.  
Transfer salmon fillet to a baking pan with foil for easy cleaning. Drizzle olive oil over foiled baking pan. Place all cut vegetables in between salmon fillets.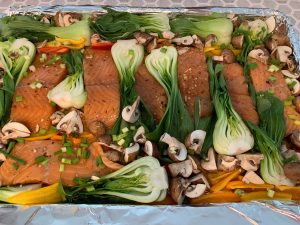 4. Pour the cup of marination you set aside and coat well salmon fillets and vegetables.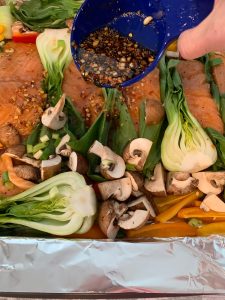 5. Transfer to the preheated oven. Roast for about 35 minutes or until vegetables are tender but still crispy and salmon is cooked but moist and flaky.
6. Serve over Green Onions Basmati rice.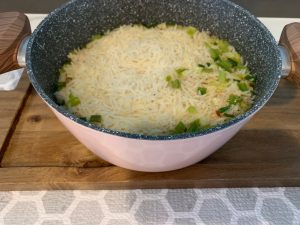 Enjoy!