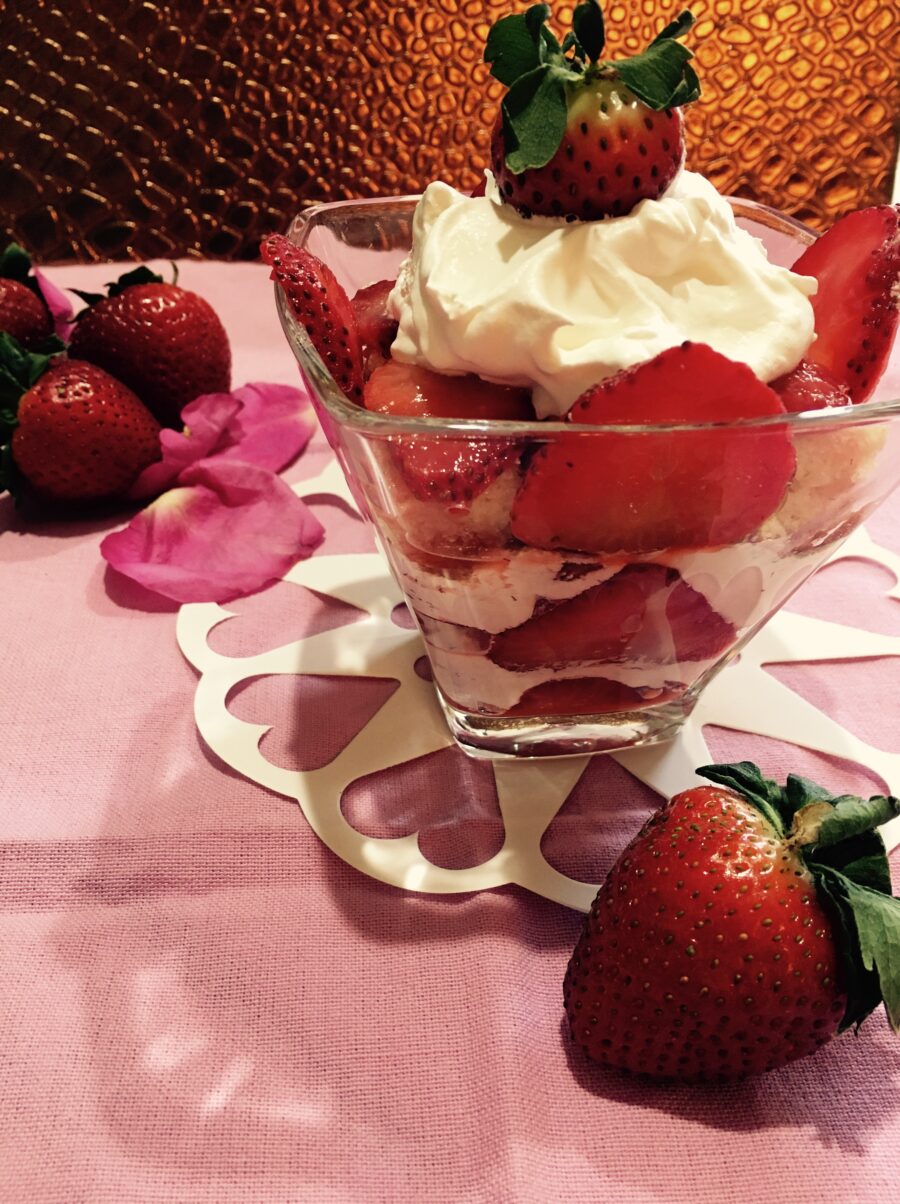 Ingredients
1 pint of fresh strawberries, small diced/sliced
2 Tablespoons of confectioner sugar
1 teaspoon of fresh lemon juice
4 slices of honey pound cake, small, diced cubes(see recipe on my site)
1 cup heavy whipping cream
4 Tablespoons of confectioner sugar
Preparation
Place diced strawberries into a large bowl. Add two Tablespoon confectioner sugar and lemon juice. Stir all ingredients and place in the fridge for about 20 minutes.
Prepare whipping cream by beating in a medium size cold bowl with a hand mixer the heavy cream with four tablespoon of confectioner sugar until light peaks form and set aside.
To assemble, start by layering diced cubes of pound cake and brush them with the juices released from fresh strawberries. Cover with cut pieces of strawberries and top with a dollop of whipped cream. Add more layers as you desire using some thinly sliced strawberries all around the glass cup. Note: By making the Honey Pound cake ahead of time, you can set this dessert up in no time, and serving it upon request in individual cups is recommended so you could prevent over squishing soggy cake.