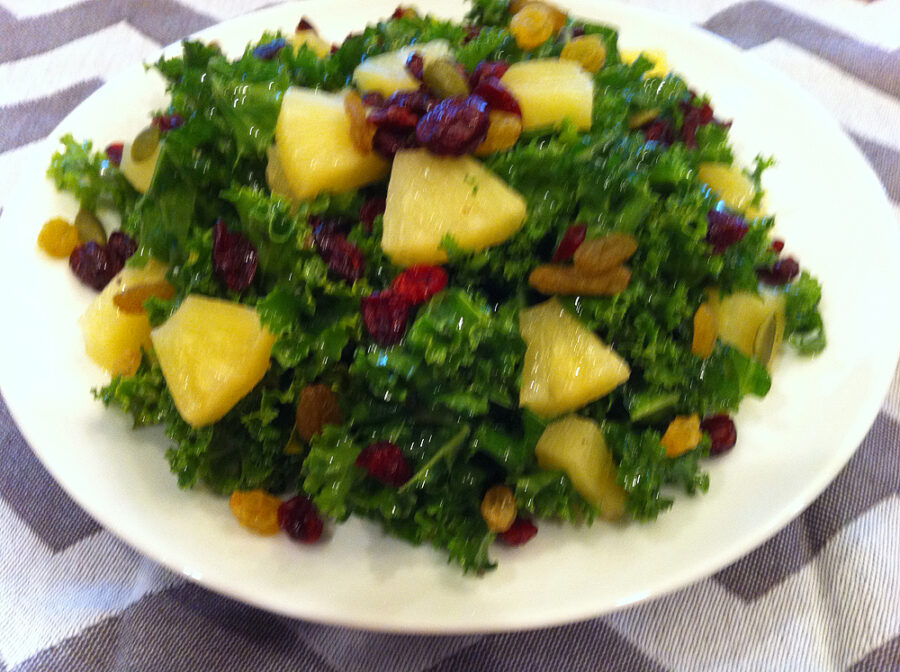 Loaded in nutrients and high fiber. Make ahead and eat next day. Delicious Vegan salad. Great for entertaining.
Ingredients
1 Bunch curly kale, removed tough ribs
1/4 Cup fresh pineapple juice
2 Tablespoon olive oil
1 Cup pineapple, medium diced
1/3 Cup dried cramberries
1/3 Cup gloden raisins
1/3 Cup pumpking seeds
1/4 Teaspoon salt
1/4 teaspoon pepper
Preparation
1. Whisk together fresh pineapple juice, and olive oil.
2. In a mixing bowl toss together very thinly chopped kale and mix with pineapple and olive oil. Add salt and pepper.
3. Add cramberries, raisins and pumpkin seeds. Toss and mix with your lovely hands until all ingredients are well combined.
"Buen apetito"