DESSERTS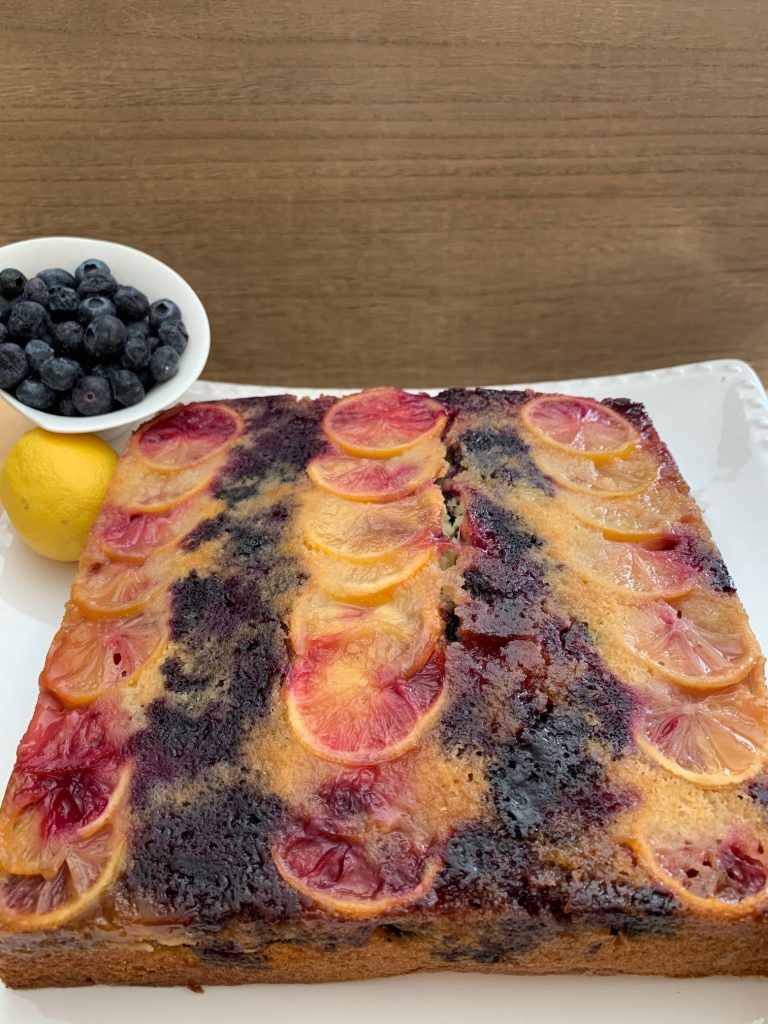 Ingredients
2 1/3 cups of cake flour
1/3 teaspoon baking powder
1/3 teaspoon baking soda
1/3 teaspoon salt
1/2 cup whole milk, room temperature
1/2 cup plain yogurt, room temperature
3/4 cup olive oil
3 eggs, room temperature
1 cups fresh blueberries
1/2 cup fresh blackberries
4 or five small lemons, thinly sliced
2 Tablespoon light brown sugar
1 cup granulated sugar
2 Tablespoon of lemon zest
1 Tablespoon of Rose Water or orange blossom(can also use lemon extract if preferred)
Preparation
Preheat oven to 350 grades Fahrenheit. Spray your 14 inches square pan with baking spray. Sprinkle over with brown sugar and lay slices of lemons overlapping on top of sugar. Set aside.
2. In a large bowl, beat together eggs and olive oil until yellow pale. Add plain   yogurt, milk , rose water and lemon zest. Whisk in sugar until well combined.
3. Incorporate cake flour, baking powder, baking soda, and salt. Beat all ingredients and fold in the berries dusted with 1/3 of a cup cake flour so they will float all around the cake without sinking on bottom of your pan.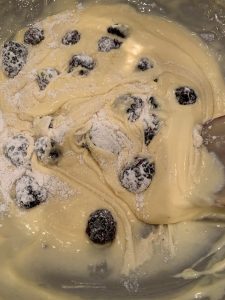 4. Pour cake batter into your prepared cake pan.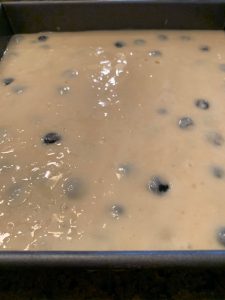 5. Bake for about 45 to 55 minutes or until golden brown and tooth pick inserted in the middle of cake comes out clean.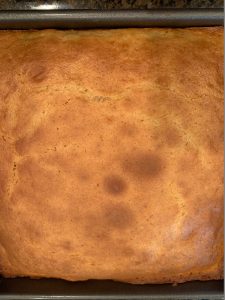 6. Cool in pan for about 20 minutes. Invert into a wire rack and let it cool completely for another 20 minutes.
7. Transfer with care into a cake platter. Enjoy!