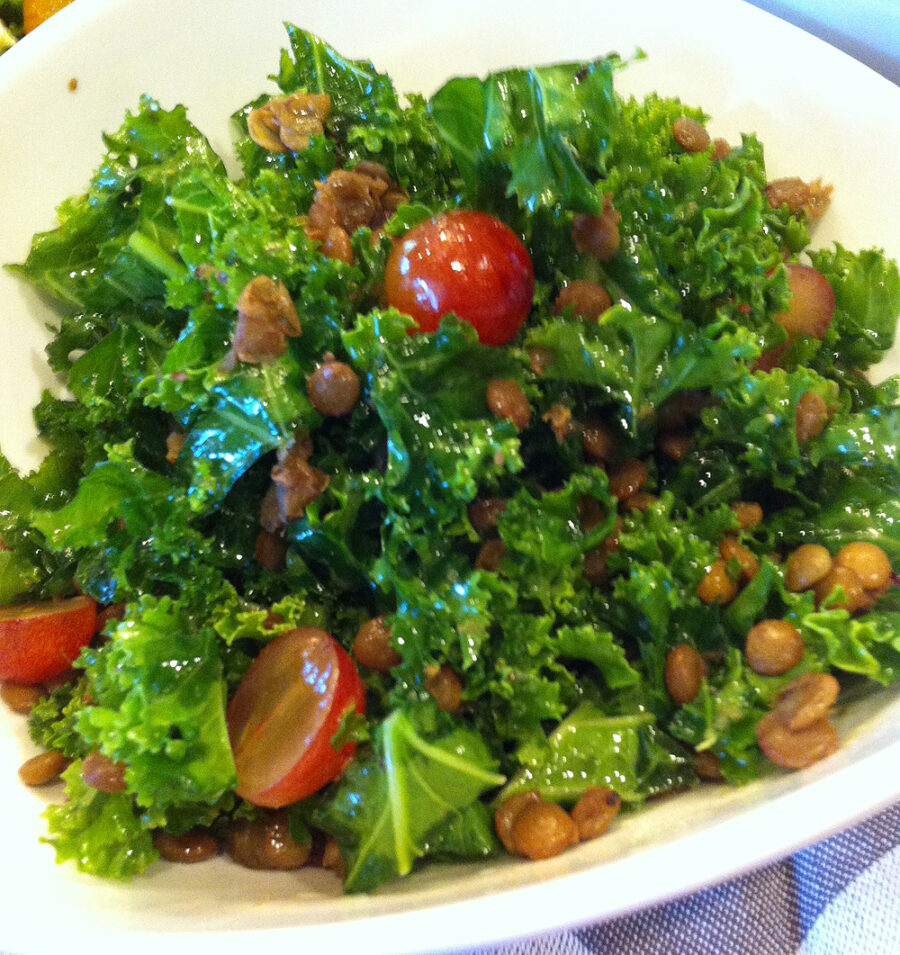 An excellent meat substitute. "Kale and Lentil". These two ingredients combined will load your body with fiber, vitamins and proteins. This recipe is easy, delicious and hearty comfort.
Ingredients
1 Bunch raw curly kale, removed tough ribs
1/4 cup brown lentil, boiled and cooked
1/2 Fresh lemon, juice
2 Tablespoon olive oil
1 Cup red seedless grapes
1/4 teaspoon cumin
1/4 teaspoon curry powder
1/4 teaspoon salt
1/4 teaspoon pepper
Preparation
1. Whisk together lemon juice, and olive oil.
2. In a mixing bowl toss together thinly chopped kale with lentil. Add lemon juice and olive oil.
3. Season with curry, cumin, salt and pepper.
4. Add grapes and toss well together mixing with your hands.
"Buen apetito"