FAST AND EASY SIDE DISHES, SALADS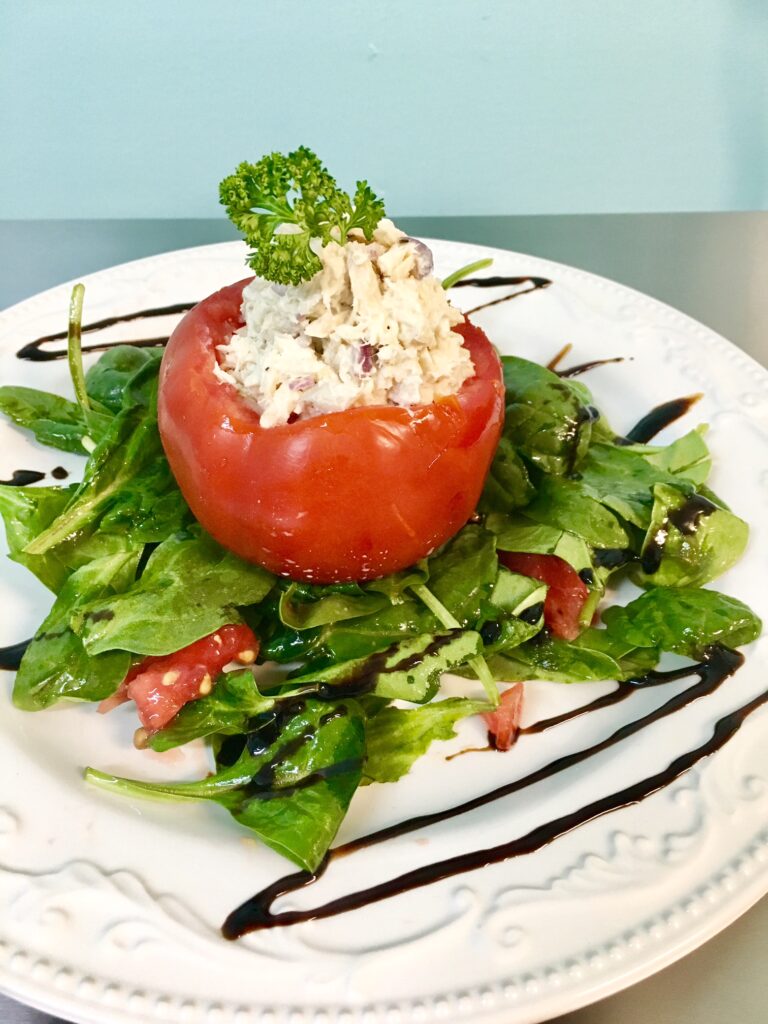 So flavorful, healthier and perfect as a summer side dish. Enjoy!
Ingredients
3 5-ounces cans white albacore tuna in water, drained
1/2 red onion, finely minced
3 celery stalks, finely minced
2 Tablespoon of caper brine
1 Tablespoon of capers, minced
1 Tablespoon of fresh lemon juice
1 Tablespoon of mayonnaise
2 Tablespoons of Plain Yogurt
1/2 teaspoon salt
1/3 teaspoon black pepper
Preparation
Use a large bowl, whisk together mayonnaise, lemon juice, yogurt, caper brine, salt and pepper.
Add the drained tuna, celery, capers, and red onions. Stir until well combined.
Serve inside a beefy big tomato, make it in an Olive bread (see my site for recipe) sandwich, tuna melt or enjoy on its own over a healthy delicious spinach salad with balsamic glaze.