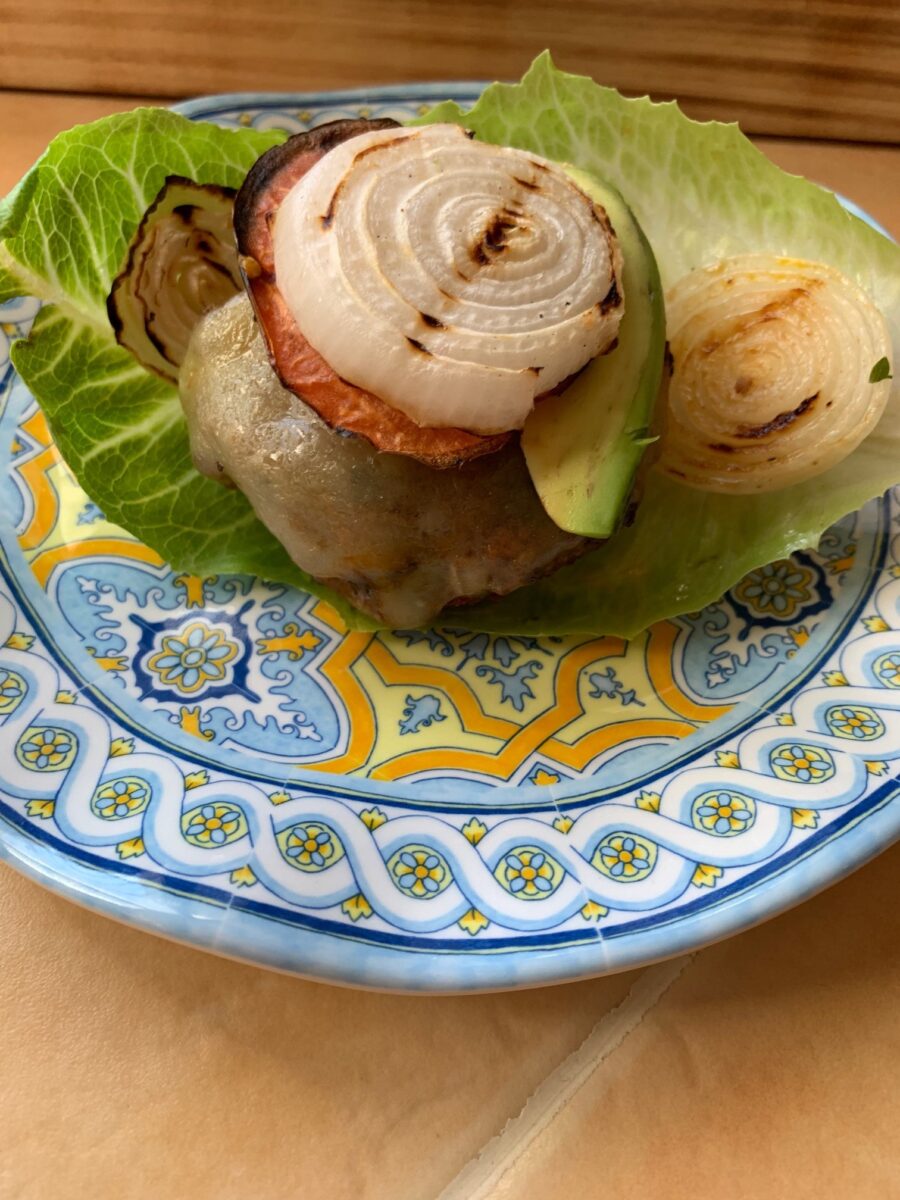 Ingredients
Burger:
1 pound ground chuck meat
1 teaspoon garlic powder
1 teaspoon onion powder
1 teaspoon salt
1/2 teaspoon freshly ground black pepper
3 Tablespoon Worcestershire sauce
1 Tablespoon balsamic glaze(see my recipe)
Preparation
In a bowl, combine meat with all seasonings. Add Worcestershire sauce and balsamic glaze. Form the patties and set aside.
Using a skillet or BBQ heated at medium-high heat. Cook patties for about 3 minutes on each side. Place a slice of Havarti, Cheddar or any cheese of your choice. Cook covered until cheese has melted. Do not overcook burgers as they will become dry from the inside. Spread your favorite sauce over. I did not use any.
Top burgers with grilled tomatoes, grilled onions, and fresh avocado slices.
Serve over a bed of lettuce leaf. Juicy and delicious protein burger. Enjoy!