APPETIZERS, FAST AND EASY SIDE DISHES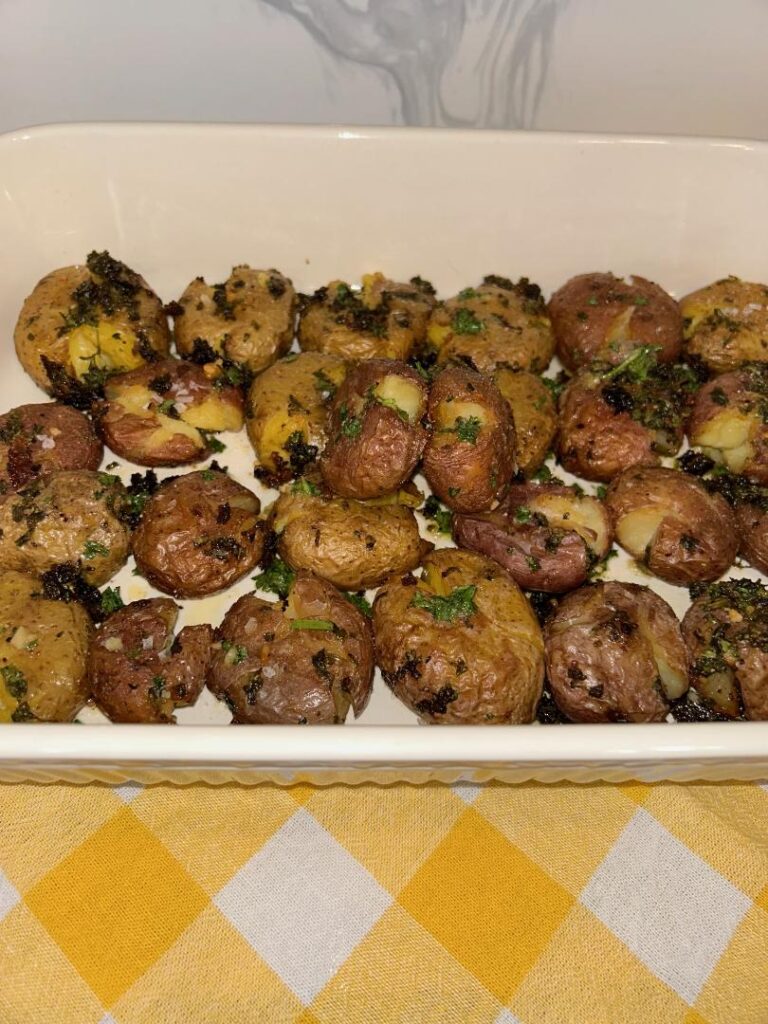 Ingredients
2 pounds baby Yukon yellow-red potatoes
2 Tablespoons butter, melted
3 tablespoons olive oil
3 cloves garlic, minced
1/2 teaspoon of Salt
1/2 teaspoon garlic powder
1/2 cup of fresh parsley, minced
1/3 cup of fresh oregano, minced
3 tablespoons of fresh lemon juice
1/3 teaspoon freshly ground black pepper
Preparation
Scrub and clean potatoes under running water. Do not peel them.
Place potatoes in large pot with salted water. Bring it to a boil, lower heat and simmer till tender. 
3. Drain potatoes. Set aside. Preheat oven to 400 grades Farenheit.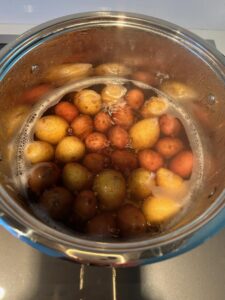 4. Prepare a baking sheet lined with foil paper. Use a masher to gently smash the baby potatoes.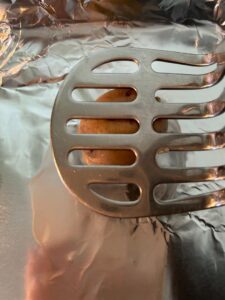 5. Sprinkle with salt, pepper and garlic powder. Use a medium bowl and mix together minced garlic, lemon juice, oregano and parsley. Add olive oil and mix well.
6. Incorporate smashed potatoes into the bowl and fold them in with this herby olive oil mixture.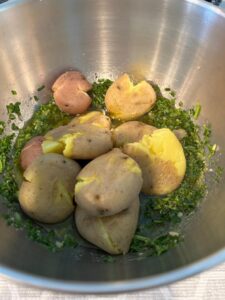 7. Lay potatoes evenly over lined baking sheet. Place on bottom rack of oven.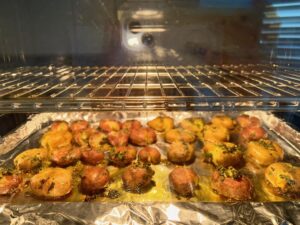 Bake for 25 minutes without flipping them.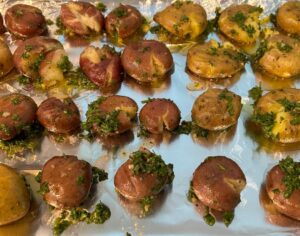 8. Remove from oven and drizzle butter over potatoes. Bake for another 15 to 20 minutes till they become crispy but still buttery and soft in the middle. Remove from oven. Let them cool in            baking sheet for 5 minutes.
9. Transfer into a serving plate. Enjoy as a side dish, snack or appetizer. yummy!