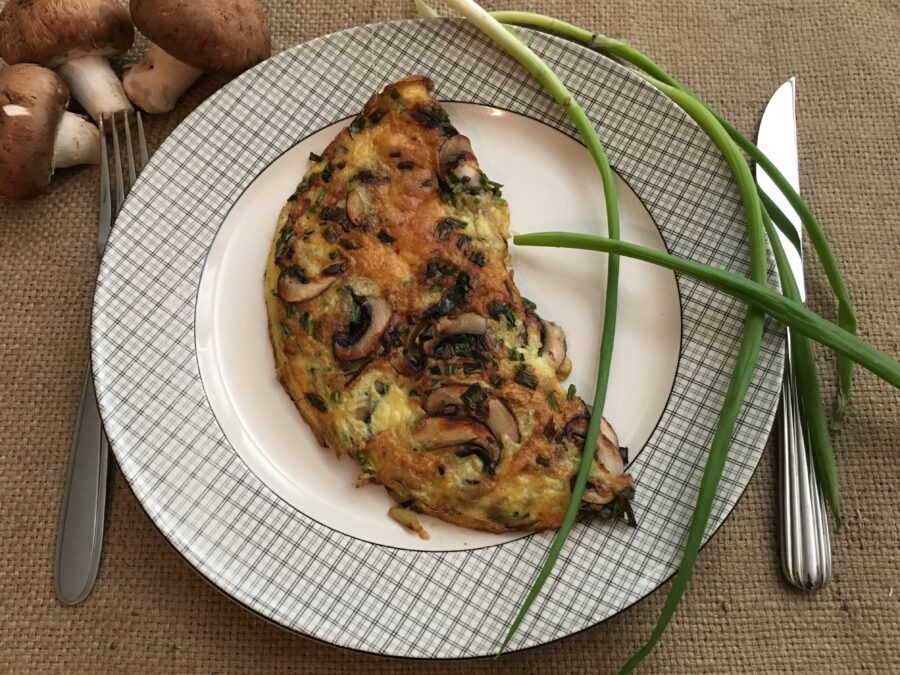 A delicious breakfast or lunch! My daughter's favorite omelet.
Ingredients
2 eggs
2 teaspoon Extra Virgin Olive Oil
3 baby Portobello mushrooms, thinly sliced
2 green onions, chopped small (all green and white parts)
1 1/2 slices Muenster Cheese or Cheddar
Salt and Pepper TT (to taste)
Preparation
In a small bowl beat eggs with salt and pepper.
Heat oil in skillet at medium-low heat.
Stir in mushroom and sate until soft and tender for about 2 minutes. Incorporate green onions and cook until slightly soften.
Pour in beaten eggs. Cook for about 3 minutes. Add cheese pieces. When cheese is starting to melt fold omelet in half.
Cook till slightly crispy and golden brown on both sides.
Ready to serve warm. Enjoy!