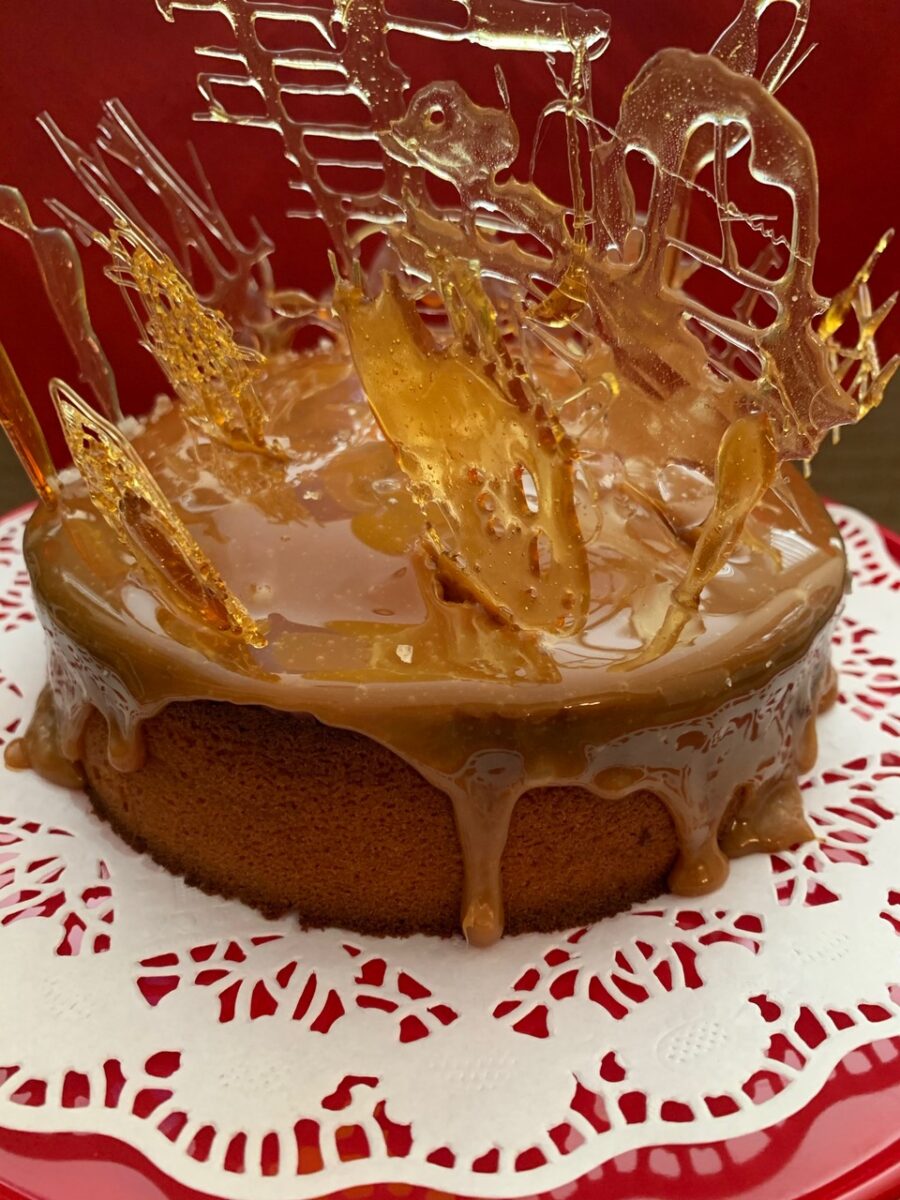 Ingredients for Cake
2 cups cake flour
4 eggs, room temperature
1 cup light brown sugar
1/4 cup white granulated sugar
1 cup soften butter
1 teaspoon baking powder
1 teaspoon maple extract
1 teaspoon vanilla extract
1/4 cup milk, room temperature
Preparation:
Preheat oven to 350 grades Fahrenheit. Spray a spring-form 8 inches round cake pan with baking cooking spray. Set aside.
Cream together butter, light brown sugar and granulated white sugar until fluffy.
Incorporate eggs one at a time beating until well combined. Add vanilla and maple extract.
Add cake flour in batches alternating with the milk. Add baking powder and mix just until well combined.
Pour cake batter into the cake pan. Bake for about 45 to 50 minutes or when inserted toothpick into the center of the cake comes out clean.
Allow cake to cool in pan for about 15 minutes.  Then transfer onto a wire rack to cool completely.    
Drizzle Caramel Candy Icing while warm from the microwave to be able to drizzle smoother.  Let it set for about 2 hours.
Ingredients for Easy Caramel Candy Icing
16 pieces Original Soft Caramels
2 Tablespoon milk
Preparation: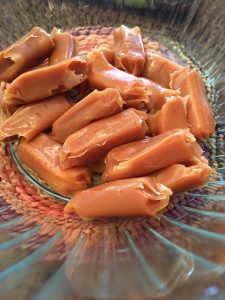 Microwave Original Soft Caramels and milk together for about 2 minutes. Do not forget to stir every 30 to 40 seconds until completely softened and melted.
For the Beautiful Sugar Garnish 
Melt 1 cup of granulated white sugar in a sauce pan with 4 Tablespoons of water at medium heat, not stirring until sugar has dissolved and slightly turned into a golden brown caramel color.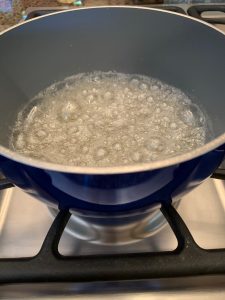 Place foil paper over a baking sheet and spray it slightly with some cooking spray. With a spoon drizzle caramel sugar over foil paper and let your imagination fly to create sugar crystal shapes of your choice.
Let them set and dry completely to easily be able to peel off .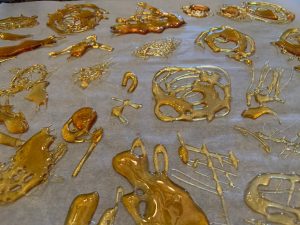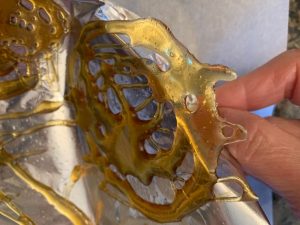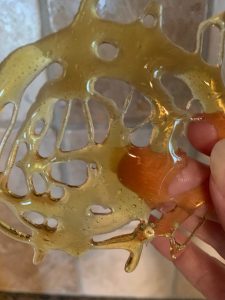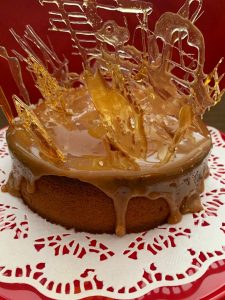 Time to show your ART 🙂 creation and decorate your beautiful New or any time of the Year cake.
Celebrate Health and Good Times.. Good bye 2020, and Happy New Year 2021!