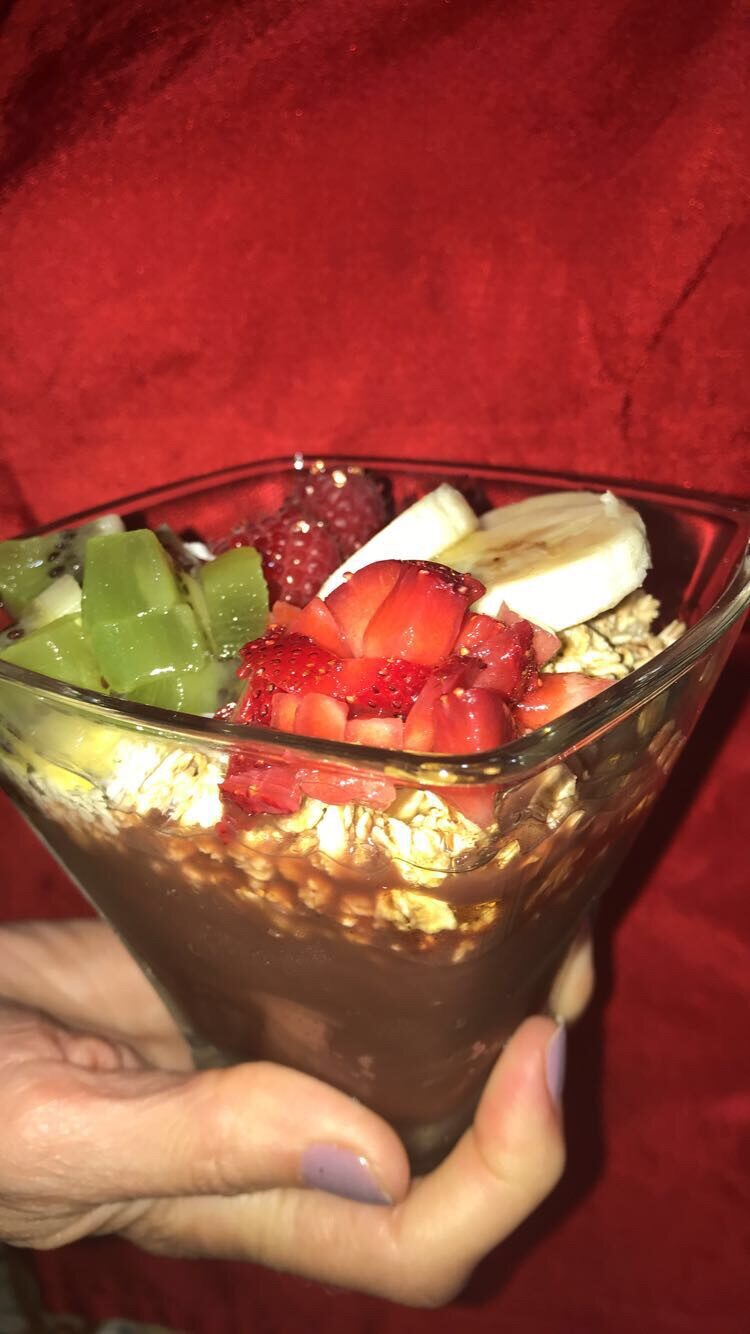 Ingredients
Yield: 2 bowls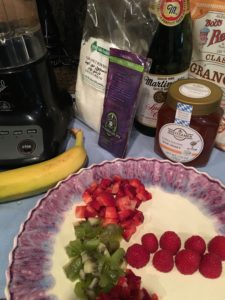 1-1/2 Organic Acai Super fruit pack
1-1/2 banana
1/3 cup Almond milk (see my home-made recipe on my site)
2 Tablespoons Sparkling Apple Cider
Toppings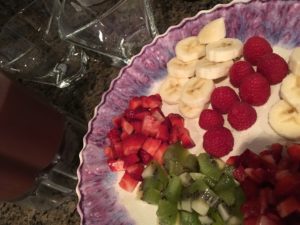 Strawberries, bananas, kiwi and raspberries
Classic Granola or (see my home-made granola on my site)
Shredded Coconut, toasted (optional)
Raw Organic Honey
Preparation
Place in the blender Acai super fruit packs with almond milk and sparking apple cider. Blend for couple seconds and add banana.
Blend until smoothie is thick. Add some crushed ice for a smoother consistency.
Top with chopped strawberries, kiwi, bananas, raspberries or any fruits of your choice, coconut and granola.
Drizzle with your favorite honey and enjoy immediately.