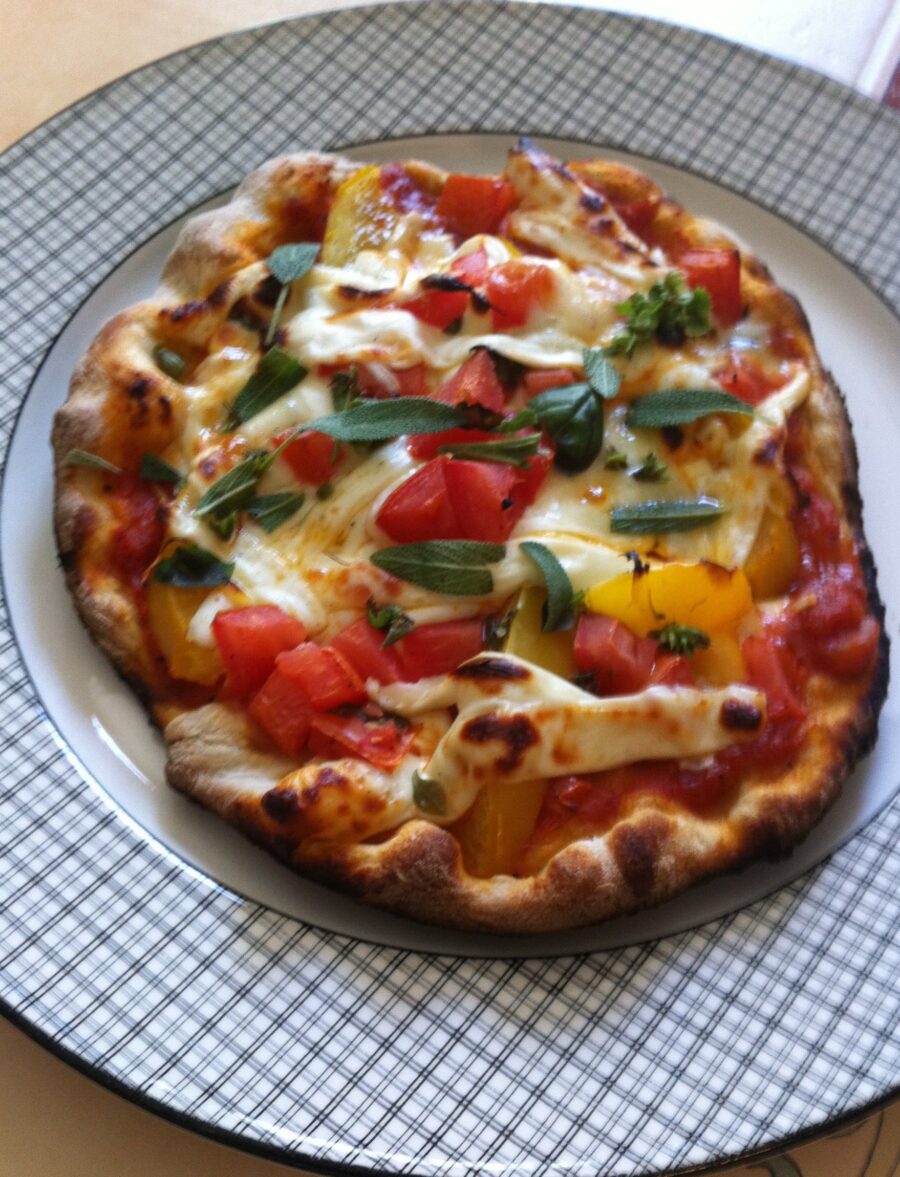 Ingredients
Organic Pizza dough(see recipe on my site)
Marinara sauce (see recipe on my site)
1 cup cherry tomatoes halves
8 ounces Halloumi Cheese, sliced
10-12 fresh Sage leaves
Preparation
Prepare your homemade pizza dough.
Spread one cup of Marinara sauce over the top.
Place Halloumi Cheese over sauce and top with cherry tomatoes.
Bake or grill your pizza as you desired (both methods on my site).
Let pizza cool for 2 to 3 minutes and garnish with fresh sage leaves. Yummy, enjoy!