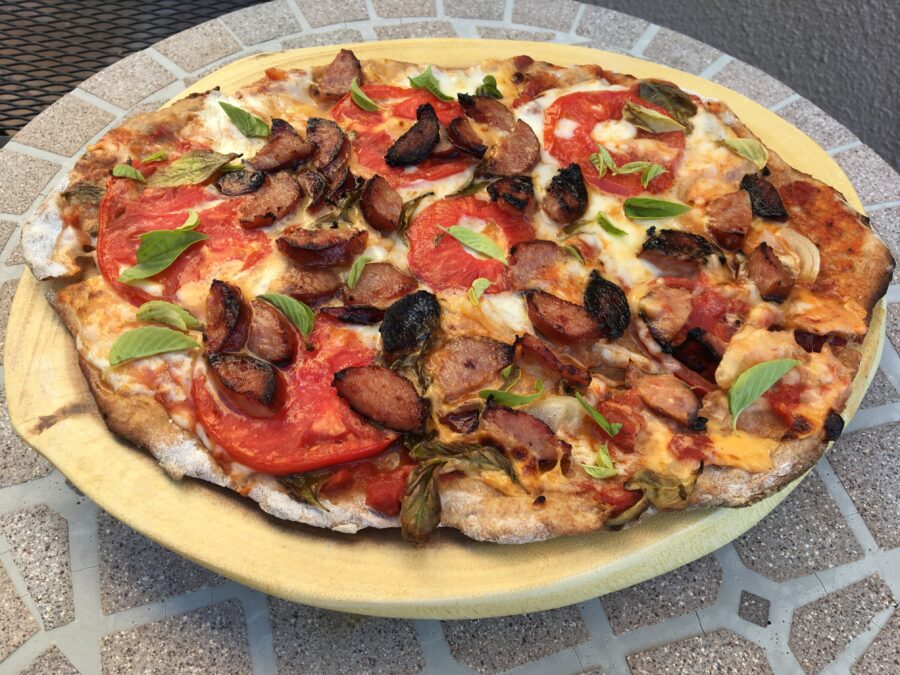 Pizza Crust and Marinara Sauce (find recipe on my site).
This pizza is also cooked in the grill, but you can also follow same recipe by using your oven preheated at 450 grades Fahrenheit for about 15 to 20 minutes.
Ingredients for the Sauce:
1 cup of Marinara Sauce(see recipe on my site)
8 ounces of spicy Polish sausage, sliced
16 ounces mozzarella cheese, shredded
2 fresh tomatoes, sliced
1 teaspoon crush red pepper flakes
fresh basil leaves, for garnish
Assembling Pizza
Spread 1 cup of marinara sauce over pizza dough.
Sprinkle red pepper flakes over the sauce.
Top with mozzarella cheese, sliced tomatoes and sausage.
Remove from grill. Let it cool for 2 to 3 minutes and garnish with fresh basil leaves. Enjoy!