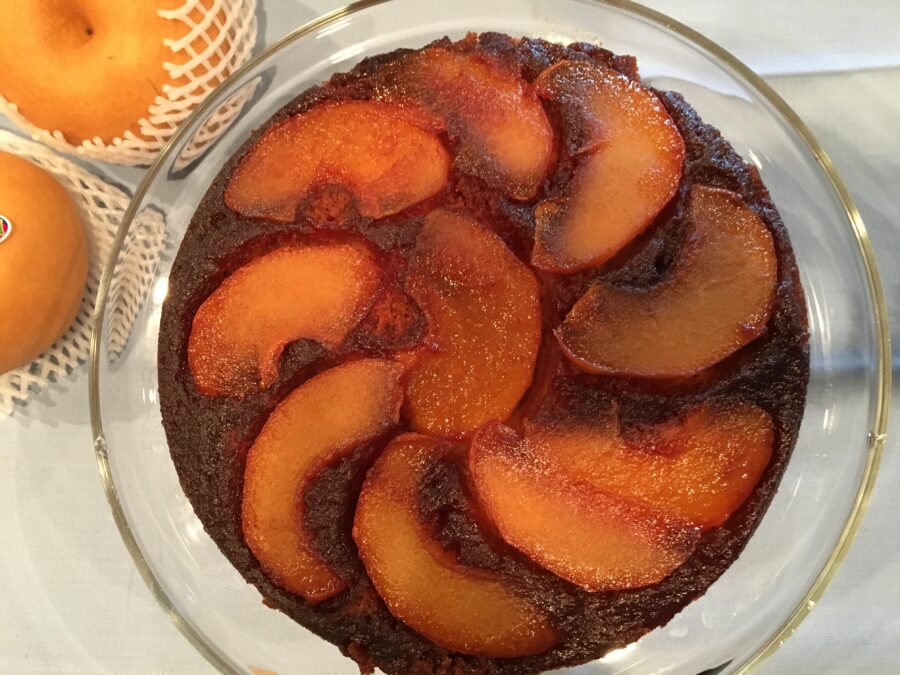 Special Thanks to best Sushi Chef Samuel for bringing over these Sweet and Delicious Asian Pears that happily complimented our dinner!
Ingredients
2 large Asian Pears, peeled and sliced
1 1/3 cup All purpose flour, sifted
2 cups granulated sugar
3 eggs, room temperature
1 cup unsalted butter, room temperature
1 teaspoon orange zest
1 teaspoon baking powder, sifted
1/3 cup buttermilk
1 teaspoon almond extract
5 Tablespoons water
1 Tablespoon Confectioners sugar
Preparation
Preheat oven to 350 grades Fahrenheit.
Cut each Asian pear into 5 to 6 thick slices. Set aside.                                                                                                                                                                                                                                                                                                                                                          
Prepare and buttered a round 9 inch glass dish. Arrange pears on bottom of the pan.
Preparation for Caramel :  In a small sauce pan at medium-high heat combine 1 cup of sugar with 5 Tablespoons of water. Heat for about 7 to 9 minutes or until sugar has turned  golden brown. Pour Caramel carefully and evenly over pears.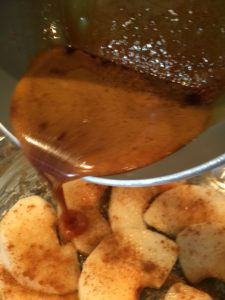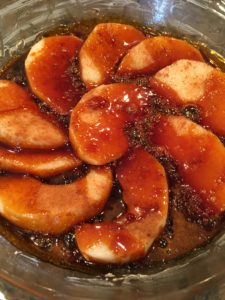 4. Using an electric mixer, in a large bowl cream together at medium speed butter with 1 cup of the remaining sugar until light and fluffy.
5. Add eggs, one at a time and cream until well incorporated.
6. Add buttermilk, almond extract and orange zest. At low speed add in sifted flour, salt and baking powder and mix well.
7. Pour batter over caramel pears into a smooth and even layer.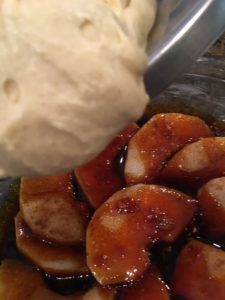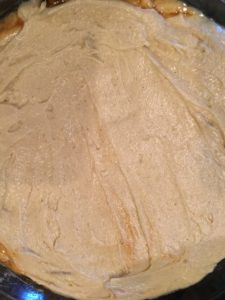 8. Bake batter in the middle of the oven rack for about 35 minutes or until cake is light golden brown and toothpick inserted in the middle comes out clean.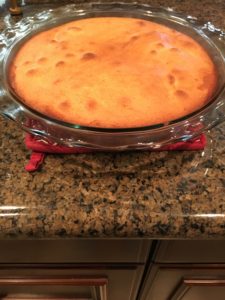 9. Cool it in glass pan for about 20 minutes and then invert over serving plate. Sprinkle over with some powder sugar. Enjoy!