DESSERTS, MY CHILDREN'S FAVORITES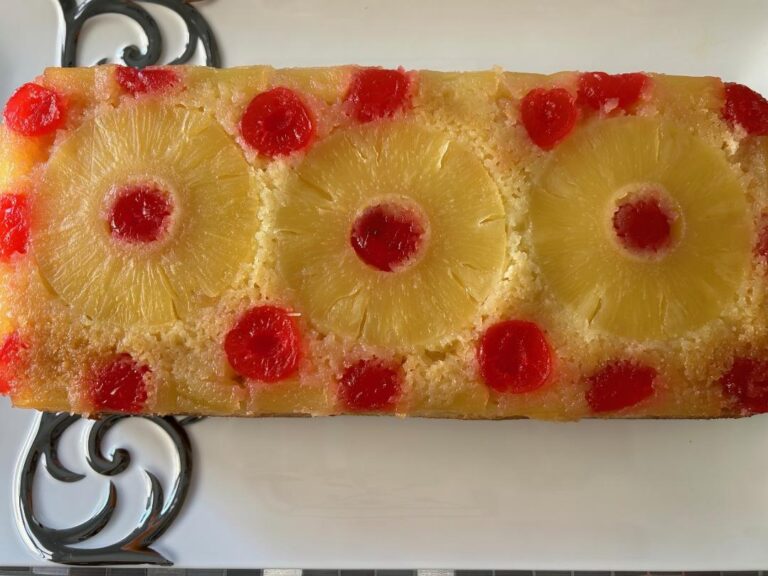 Ingredients
1 3/4 cups flour, sifted
1/2 cup vegetable oil
1 teaspoon baking powder
1/3 cup granulated sugar
2 Tablespoon granulated sugar, for loaf pan
1 teaspoon vanilla bean paste or extract
1 cup pineapple juice syrup from canned pineapple
2 rounds of can pineapple, diced
1 8 ounce can slice pineapple, drained
1/3 cup coconut flakes
3 eggs
20 Maraschino cherries
Preparation
Preheat oven to 350 grades Farenheit. Prepare a 9 x 5-inch loaf pan by spraying pan with nonstick no-flour baking spray.
Sprinkle 2 tablespoons of sugar all sides of loaf pan on top of baking spray. Arrange sliced pineapple and Maraschino cherries as picture shows below.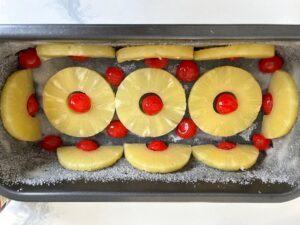 3. Use a large bowl, whisk together eggs, pineapple juice syrup, and vanilla. Add slowly sifted flour, sugar and baking powder until well incorporated.
4. Add in coconut flakes and fold in 2 rounds of diced pineapple.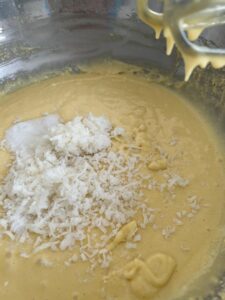 5. Pour batter into prepared loaf pan.
6. Bake in middle rack of oven for about 55 to 60 minutes, or until toothpick inserted in the center of cake comes out clean.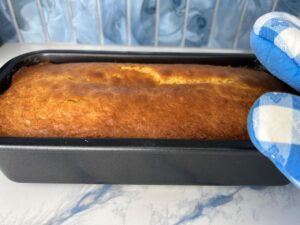 7. Cool in pan for 20 minutes. Turn out into a serving plate to cool completely. Enjoy!