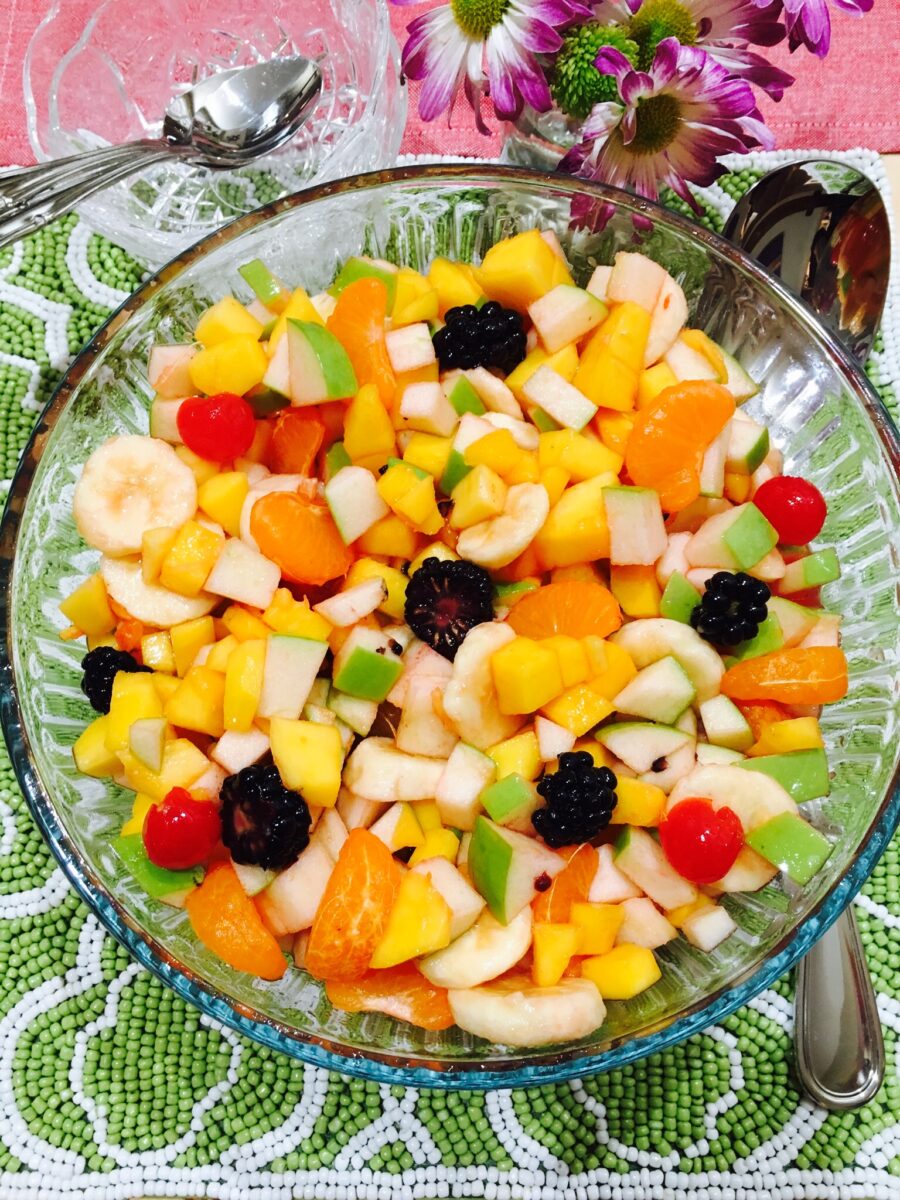 Ingredients
2 cups fresh pineapples, cubed
2 cups fresh mangoes, cubed
3 bananas, sliced
3 mandarins, peeled and sliced
4 Granny  Smith(green apples), cubed
1/2 cup blackberries
1/3 cup Maraschino cherries
1 cup fresh orange juice
1 Tablespoon Maraschino cherry syrup
2 Tablespoon fresh lemon juice
1 teaspoon Pomegranate Molasses
1 Tablespoon Rose water
Preparation
Mix into a large bowl orange juice, lemon juice, maraschino syrup, pomegranate molasses and Rose water.
Incorporate bananas and apples into the juices (these fruits first to avoid oxidizing), follow on incorporating  rest of peeled and cut fruits.
Mix all well. Refrigerate for at least 3 hours before serving. The longer it sits in these juices, the tastier will become. Enjoy!