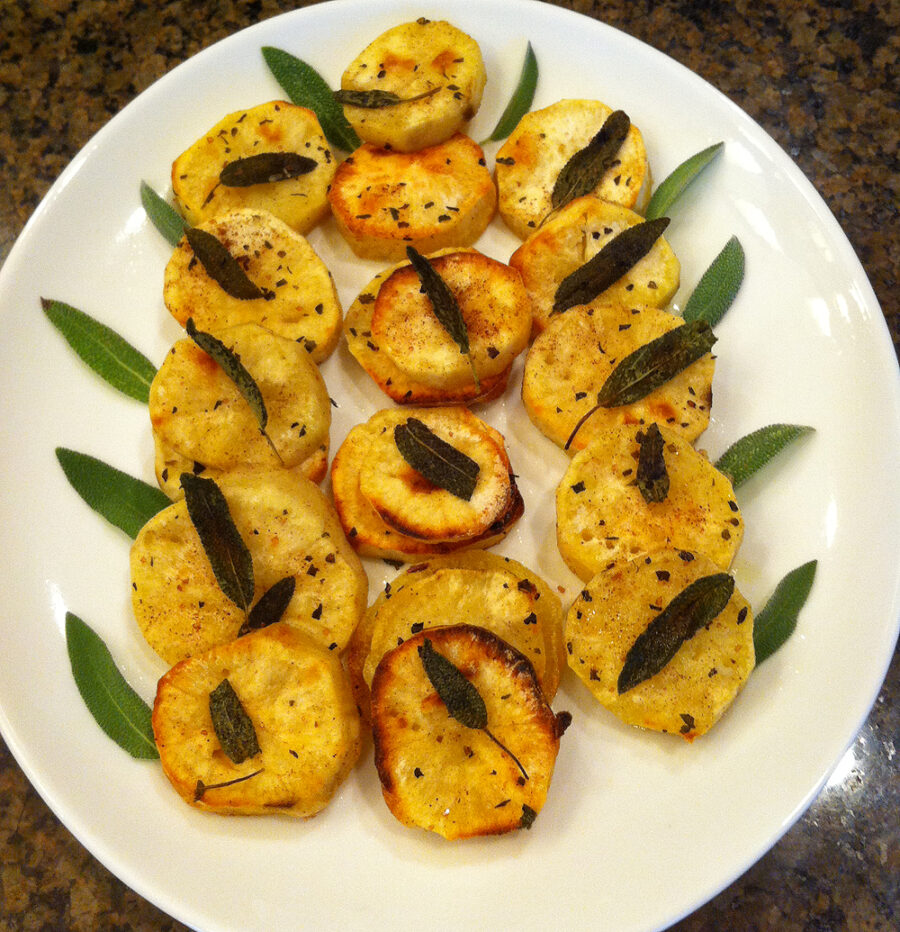 Anita's Roasted Sweet Potatoes with Sage
Good source of vitamins B6 and C. They are sweet to your pallate. Sweet potatoes help keep your skin youthful looking and "Sweet"! Enjoy as a side dish or as an appetizer.
Ingredients:
2 Tablespoon extra Virgin Olive Oil
1 teaspoon ground cinnamon
5 medium sized peeled sweet potatoes
10 whole Sage leaves
1/2 Teaspoon salt
1/2 Teaspoon black pepper
Preparation:
1. Cut sweet potatoes into rounds.
2. Combine olive oil, salt, pepper and cinnamon. Brush both sides of the sweet potatoes with the mixture.   Places whole sage leaves over top.
3. Place into preheated oven in the middle rack and roast at 400°F for 30 to 35 minutes until they are golden brown and crispy all around.
4. Serve warm and garnish with remaining sage leaves. Enjoy!