Uncategorized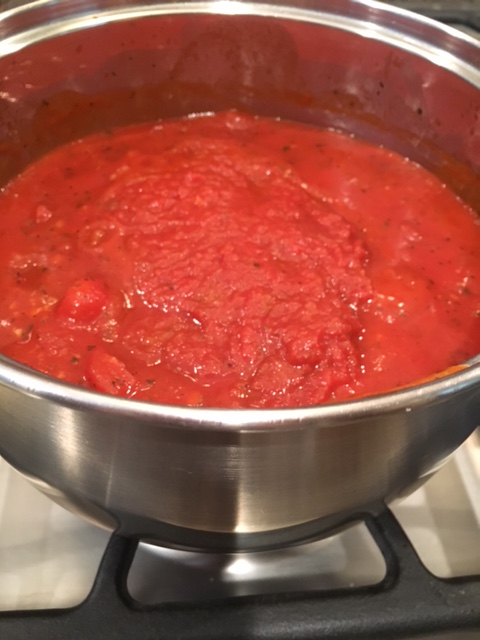 Ingredients
3 cups of crushed tomatoes
1 large onion, chopped
3 cloves garlic, minced
2 Tablespoon Extra Virgin Olive Oil
1 Tablespoon dried oregano
1 Tablespoon dried basil
1 Tablespoon tomato paste
1/2 teaspoon granulated sugar
1 teaspoon Kosher salt
1 teaspoon freshly ground black pepper
1/4 cup water
1/2 cup white dry wine
Preparation
Use a large saucepan and sate onions in olive oil until soft for about 3 minutes. Add garlic and cook for another minute.
Add crushed tomatoes, salt, black pepper, dried oregano, dried basil and sugar.
Cook sauce at medium heat for about 20 minutes. Add tomato paste dissolved in a 1/4 cup of water.
When sauce starts simmering lower the heat and add white wine. Cook sauce for another 10 to 15 minutes until sauce has reduced and reached desired consistency. Enjoy in your pizzas, pasta dishes, or as base for other sauces..Enjoy!