DESSERTS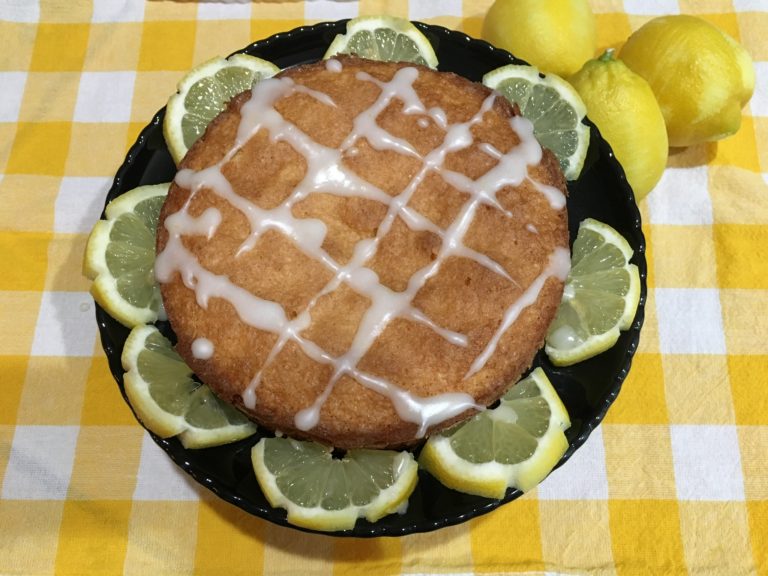 Ingredients
3 cups cake flour, sifted
2 cups brown sugar
2 sticks unsalted butter, room temperature
1/2 cup sour cream, room temperature
5 lemons' zest
1/2 cup fresh lemon juice
4 large eggs, room temperature
1/2 teaspoon baking powder
1/2 teaspoon baking soda
1/3 teaspoon kosher salt
1 teaspoon lemon extract
Preparation
Preheat oven at 350 grades Fahrenheit. Grease with butter and flour a 9 inches round cake pan.
Using an electric mixer at medium speed, cream butter and brown sugar until light and very fluffy.
Add eggs one at a time, mix well and incorporate lemon zest.
In a large bowl place sifted cake flour, baking soda, baking powder, and salt. Set aside.
In a medium size bowl mix sour cream, lemon juice, and lemon extract.
Add into your batter the flour mix alternating  with sour cream mixture ending with the flour mixture until creamy.
Bake for about 40-45 minutes until tooth pick comes out clean.
Remove from oven and let it cool for about 20 minutes.
Place into a cake stand or plate.
Note: You can drizzle a light lemon glaze on top: Mix in a small saucepan 1 cup of confectioner sugar with 2 Tablespoons of fresh lemon juice over the stove until sugar completely dissolves.