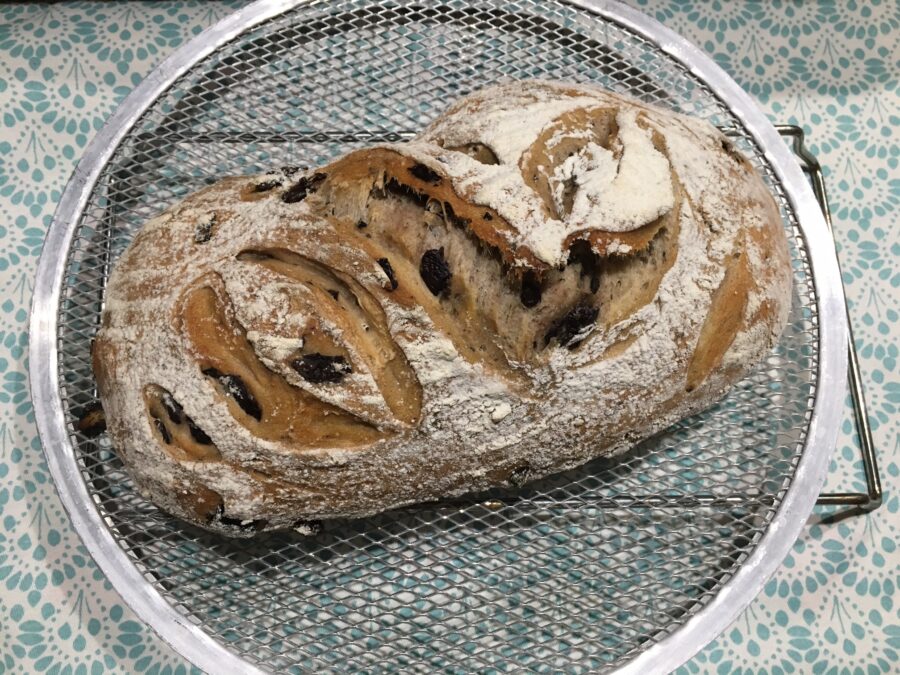 " Using our mother-dough Homemade Starter (see recipe on my site) on how to make it".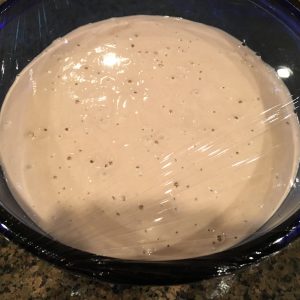 Ingredients
6 1/2 – 7 cups 00 bread Flour or All-purpose flour
3-4 cups of water
1 1/2 teaspoon sea salt
1/4 cup sourdough homemade starter
2 cups of pitted Kalamata Olives.
Preparation for making your Homemade Rustic Sourdough Bread:
Add flour, water and salt into a large bowl. Mix until well combined. Cover with a kitchen cloth. Leave it to rest until the starter has ripens.
Add the starter to the hydrated flour. Mix well and add olives. Knead over a floured surface by stretching and folding your dough.
Divide dough into two equal parts. Transfer dough into a larger bowl greased with olive oil, allowing dough to ripen and rise overnight at room temperature covered with plastic wrap. You can also place dough into refrigerator, or left over counter for two hours if you would like to bake it the same day.
-Proofing dough overnight.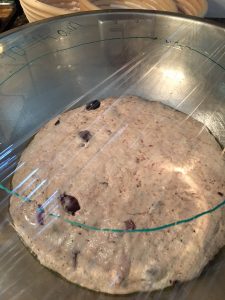 4. Transfer shaped dough into well floured breadbaskets. Leave at room temperature over counter top for another 1 to 2 hours to rise in baskets.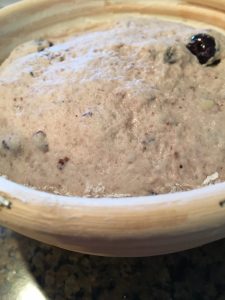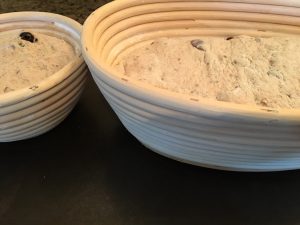 5. A cast-iron Dutch oven makes a great bread oven. Place shaped bread dough over parchment paper. Once temperature is reached, carefully remove the hot Dutch oven from oven and place it over your stove. Remove the lid and score the top of your bread loaf.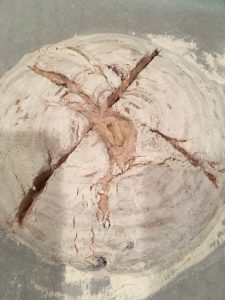 6. Cover the loaf with the hot lid. Return it fast into the hot oven.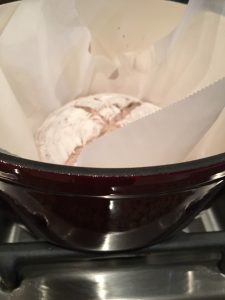 7. After 20-25 minutes, remove the lid of hot Dutch oven and drop oven temperature to 450 grades Fahrenheit. Continue to bake for 30-35 minutes or until your color and crust's crispiness is desired. (Also, a pizza stone can be used by transferring your dough to preheated stone).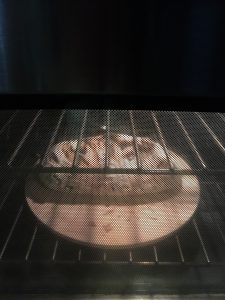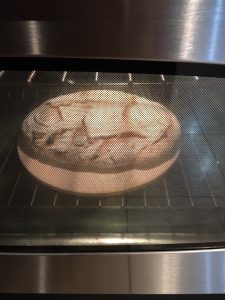 8. Remove bread from Dutch oven or stone. Allow to cool over a rack if you can wait and enjoy!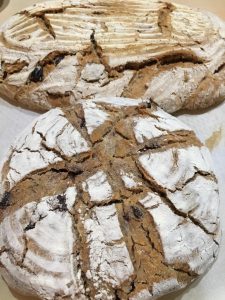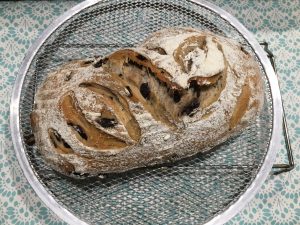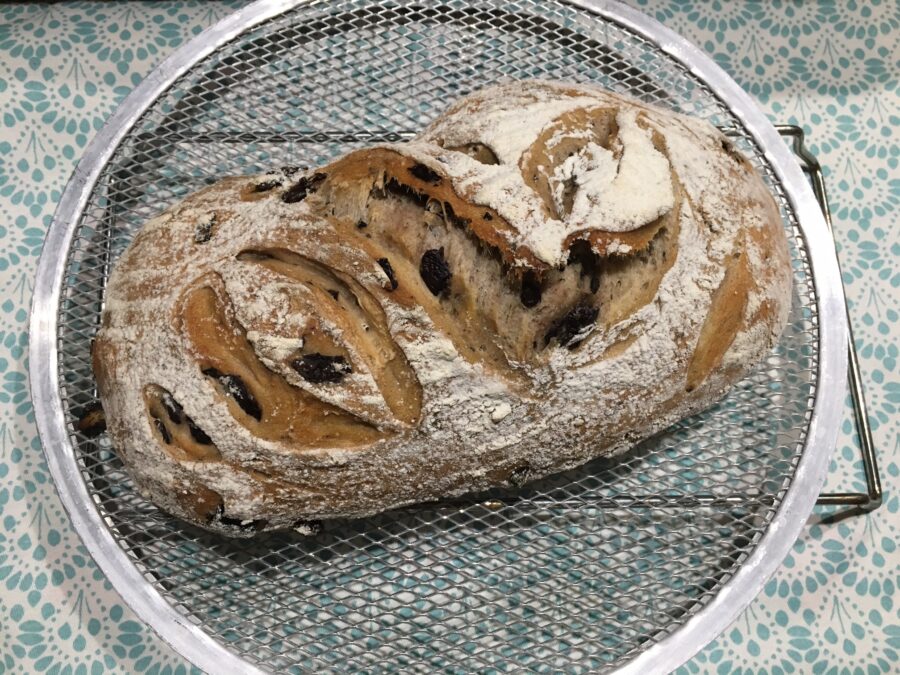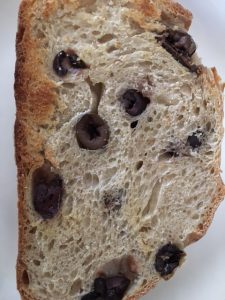 Note: Remember always to start with your room temperature mother dough(starter) and feeding it after each use. Use about 1 cup of flour to 1/2 cup of water. Stir vigorously to combine, cover and place it in the fridge.