DESSERTS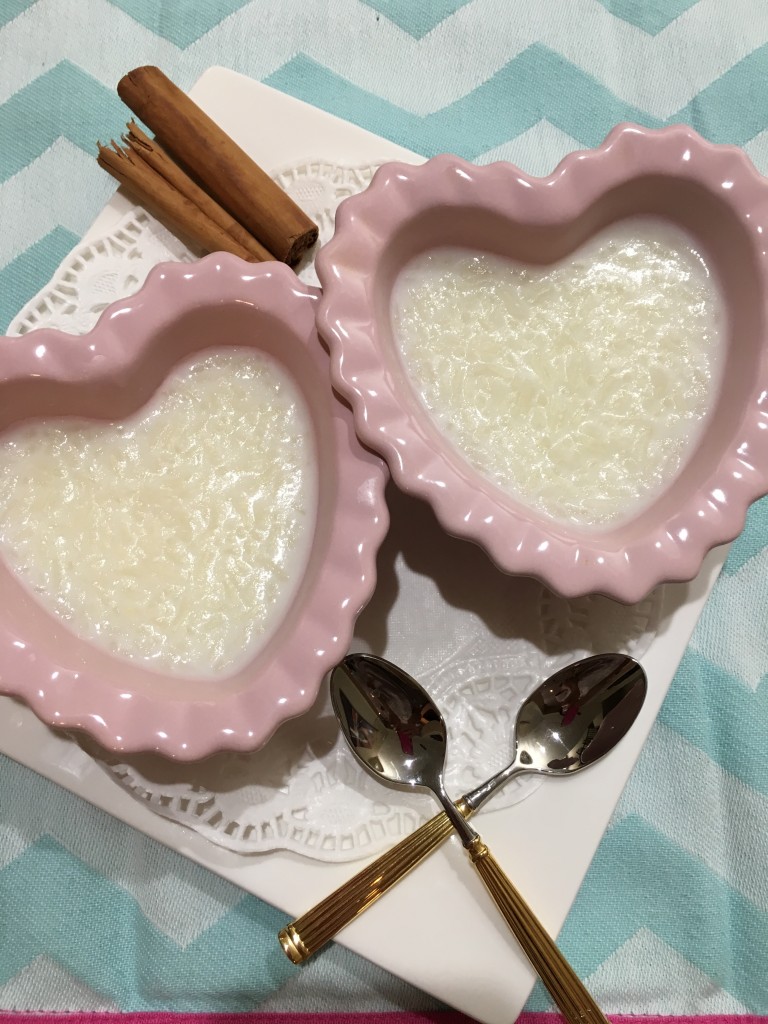 Ingredients
1 cup short grain rice
zest of an orange
1 stick of cinnamon
4-5 cups of whole milk, room temperature
2 cups sugar
1 Tablespoon condensed milk
Ground cinnamon or unsalted pistachios for garnish and taste
Preparation
Soak the rice in cold water for about 1 hour. Rinse it. Put it in a large sauce pan at medium heat with 2 cups of the milk.
Cover the pan and let it simmer. Uncovered the sauce pan and lower the heat. Stirring constantly add rest of the milk (2-3 cups).
Incorporate sugar and cinnamon stick. Keep stirring for at least 25 to 30 minutes until rice is completely cook and creamy. Add condensed milk and mix well till all combined.
4. Remove cinnamon stick. Divide into small individual glass containers.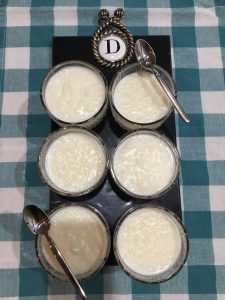 Serve warm or cool by placing them in the refrigerator for 2 to 3 hours to firm up. Sprinkle top of rice pudding with ground cinnamon. Enjoy!