A HEALTHY MEAL PLAN, MEDITERANIAN DISHES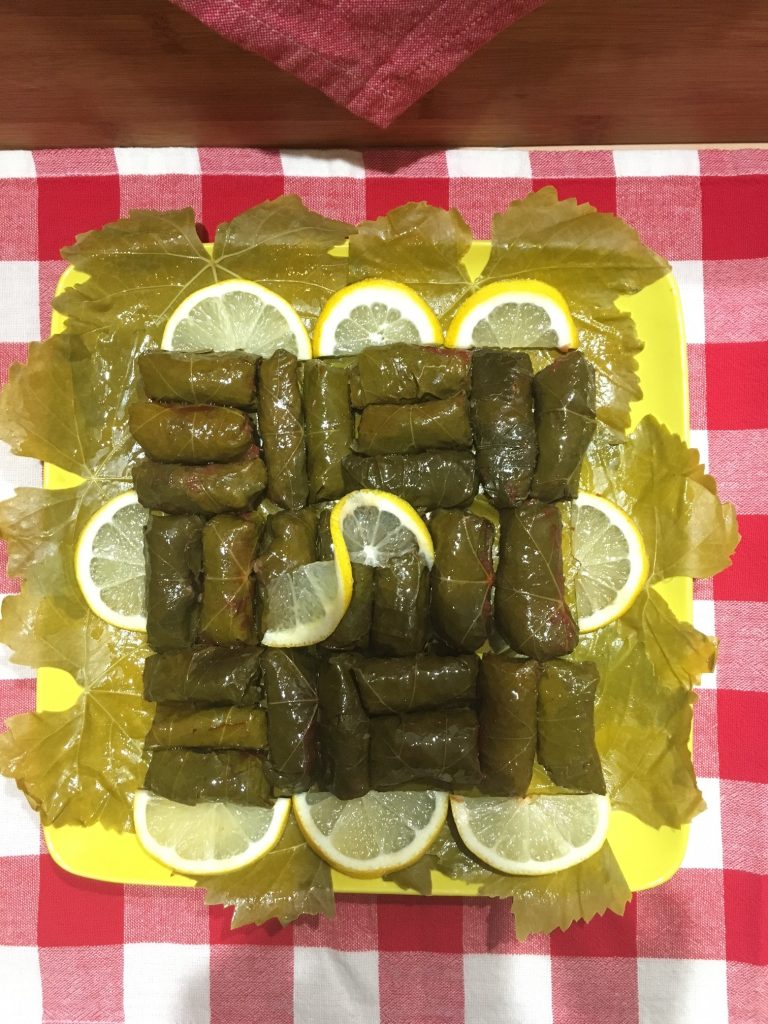 Ingredients
1/2 pound ground beef
1 cup short grain rice
2 tomatoes, small diced
4 potatoes, peeled and thickly sliced
2 Tablespoon Olive Oil
1-2 Tablespoon tomato paste
1/2 teaspoon salt
1/3 teaspoon cinnamon, ground
1/4 teaspoon nutmeg, fresh grated
1 teaspoon All Spice
1 jar (60-70)grape leaves in brine, or fresh leaves
1/4 cup fresh lemon juice
Preparation:
Heat a large skillet with olive oil and add ground meat. Seasoned with salt, pepper, cinnamon, nutmeg and all spice. Cook until slightly browned. Add tomatoes and cook for 3 to 4 minutes or until tomatoes become tender.
Incorporate rice and combined well. Cook for about 2 minutes. Set aside.
Rinse leaves from brine.
Assembling and stuffing: Lay a grape leaf on a cutting board and scoop about a teaspoon of the rice-meat filling on the center.4.  Fold in the sides.5. Roll tightly so stuffing doesn't go out while cooking.6. Roll completely.7. Lay the bottom of a large pan with the sliced potatoes. Neatly arrange the rolled stuffed grape leaves over sliced potatoes. 8. Start arranging your second row of grape leaves on top.9. Add tomato paste mixed with 1-2 cups of water and lemon juice.When it start simmering, lower the heat to low, and place a round heat-proof plate on top of grape leaves so the grape leaves won't move while simmering to cook. Cover the pan with lid.10.  Cook in low heat for about 45 to 60 minutes or until rice is completely cooked but not mushy. Remove from heat and let it cool for about 30 minutes before serving. Transfer grape leaves to a platter. Enjoy!