A HEALTHY MEAL PLAN, COOK FOR A CROWD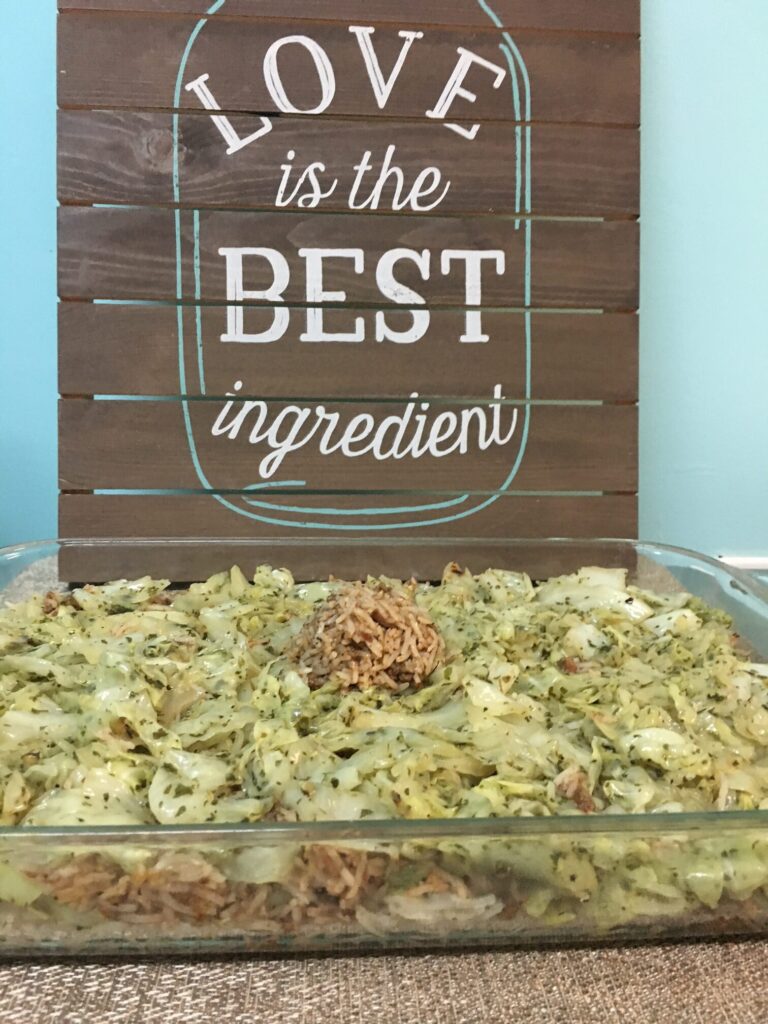 This is an amazing and the easiest shortcut version of the classic cabbage rolls with layers of same traditional flavors in each bite.
Ingredients:
1 large head of cabbage, sliced 1/2-to-1-inch strips
1 pound of lean ground meat
4 tomatoes, small diced
4 garlic cloves, minced
1 cup of Basmati Rice
3-3 1/2 cups of vegetable or chicken broth
2 Tablespoon of tomato paste
1/3 cup of fresh lemon juice
1 teaspoon of salt
1/3 teaspoon of black pepper
1/2 teaspoon cinnamon, ground
1/3 teaspoon nutmeg, ground
2 teaspoon dried mint
2 Tablespoon of olive oil
Preparation
Use a large pot, at medium-high heat sate ground meat in olive oil for 5 minutes or until meat is cooked. Add garlic and tomatoes. Cook for another 10 minutes.
Seasoned with salt, pepper, cinnamon and nutmeg. Add uncooked rice and stir to combine. Add tomato paste and chicken broth. Let it simmer for about 15 minutes uncovered. Lower the heat, cover the pan and cook for about 20 minutes or till rice with meat is tender and rice is completely cooked. Set aside.
Meanwhile in another pot sate sliced cabbage in olive oil and seasoned with dried mint. Cook for 15 to 20 minutes until cabbage is tender. Set aside.
Use a baking dish and grease with butter. Spread a layer of the cooked cabbage.  Spread the meat-rice mixture over the cabbage.
Cover the top with another layer of cabbage. Enjoy!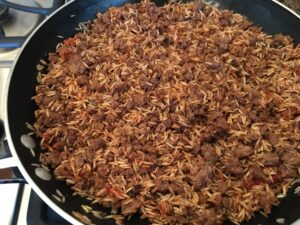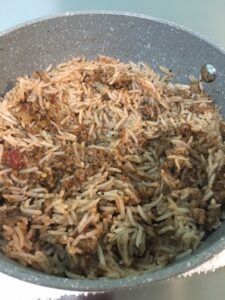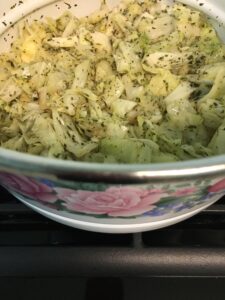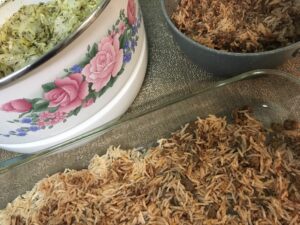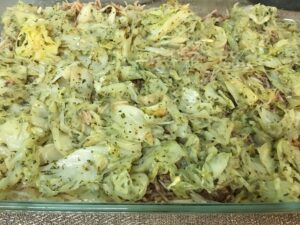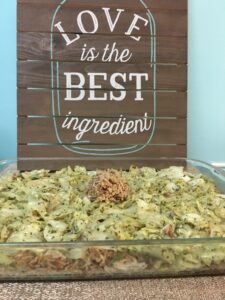 Versus the traditional individually wrapped ones: recipe of it on my site.