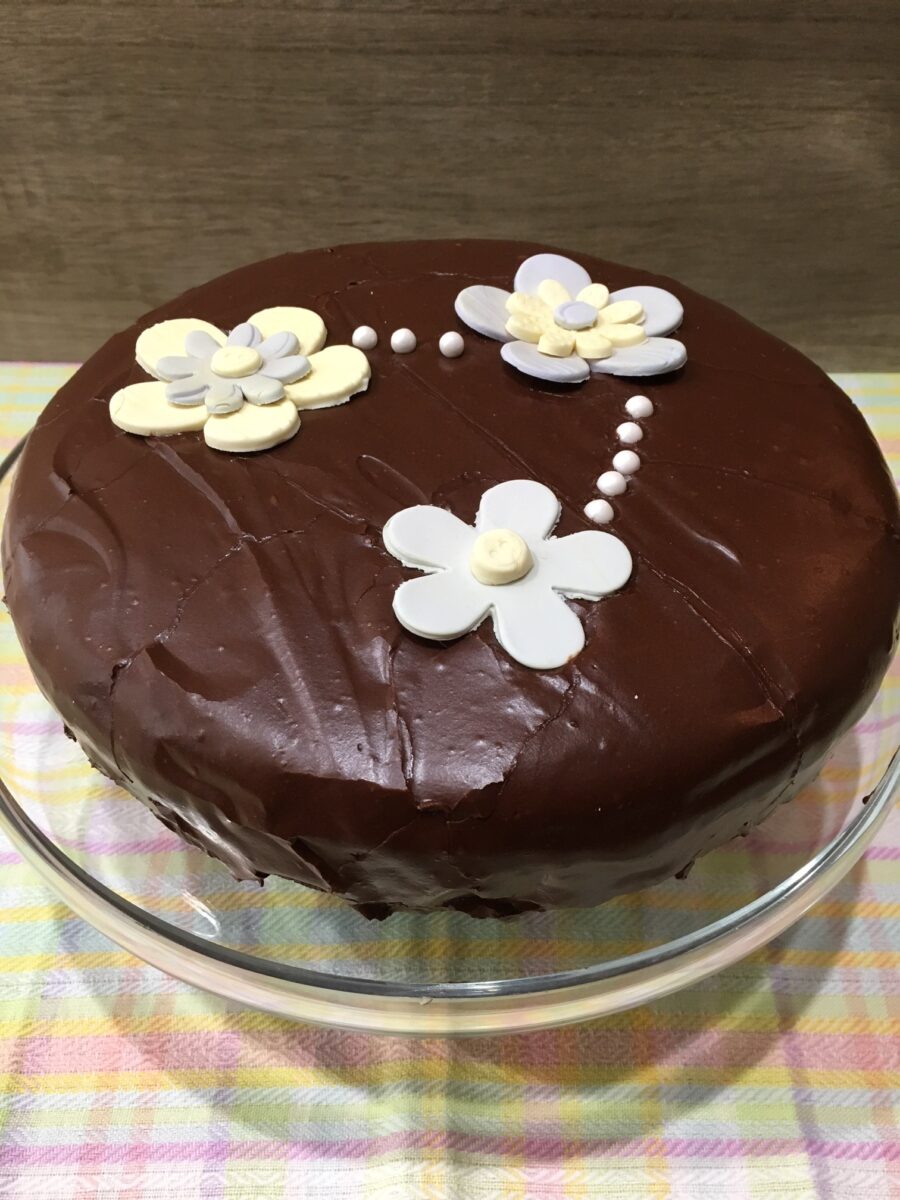 Ingredients
2 cups cake flour or All-purpose, sifted
2 cups granulated sugar
1 cup whole milk, room temperature
1/2 cup unsweetened cocoa powder
1/2 cup plain yogurt, room temperature
2 large eggs, room temperature
1 cup salted butter, room temperature
1 Tablespoon of instant coffee
1 teaspoon hazelnut or coffee liquor
1/2 teaspoon baking powder
Preparation
Preheat oven to 350 grades Fahrenheit. Grease a 9-inch spring-form pan with baking spray. Set aside.
Use a medium saucepan and combine butter, milk, espresso powder, cocoa powder. Heat at medium-low heat stir occasionally until melted. Set aside.
Sift together flour, sugar, and baking powder into a large bowl. Add into this flour mixture the melted chocolate-butter mix from step 2, and beat for 2 minutes until well combined. Add hazelnut or coffee liquor and mix.
Whisk in eggs and yogurt until very smooth.
Pour your chocolate batter into your greased spring-form pan.
Bake for 55 to 60 minutes or until toothpick inserted into the middle  of cake comes out clean.
Let cake cool in pan for about 20 minutes. Invert into a rack.
Perfect Chocolate Buttercream Frosting
Sift 1 cup of cocoa powder and 4-5 cups of confectioner's sugar into a large bowl. Set aside.
Using a stand mixer, cream together 2 1/2 sticks of melted butter and add sifted cocoa powder and confectioner's sugar in low speed for about 2 minutes. Mix until creamy and well combined.
Add 1 to tablespoons of heavy cream and 1 teaspoon of coffee liquor(vanilla extract is ok too). Beat in high for another minute or using a whisker.
Frost your chocolate delicious cake when completely cool.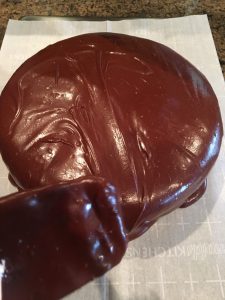 5. Enjoy this piece of super moist chocolaty heaven!