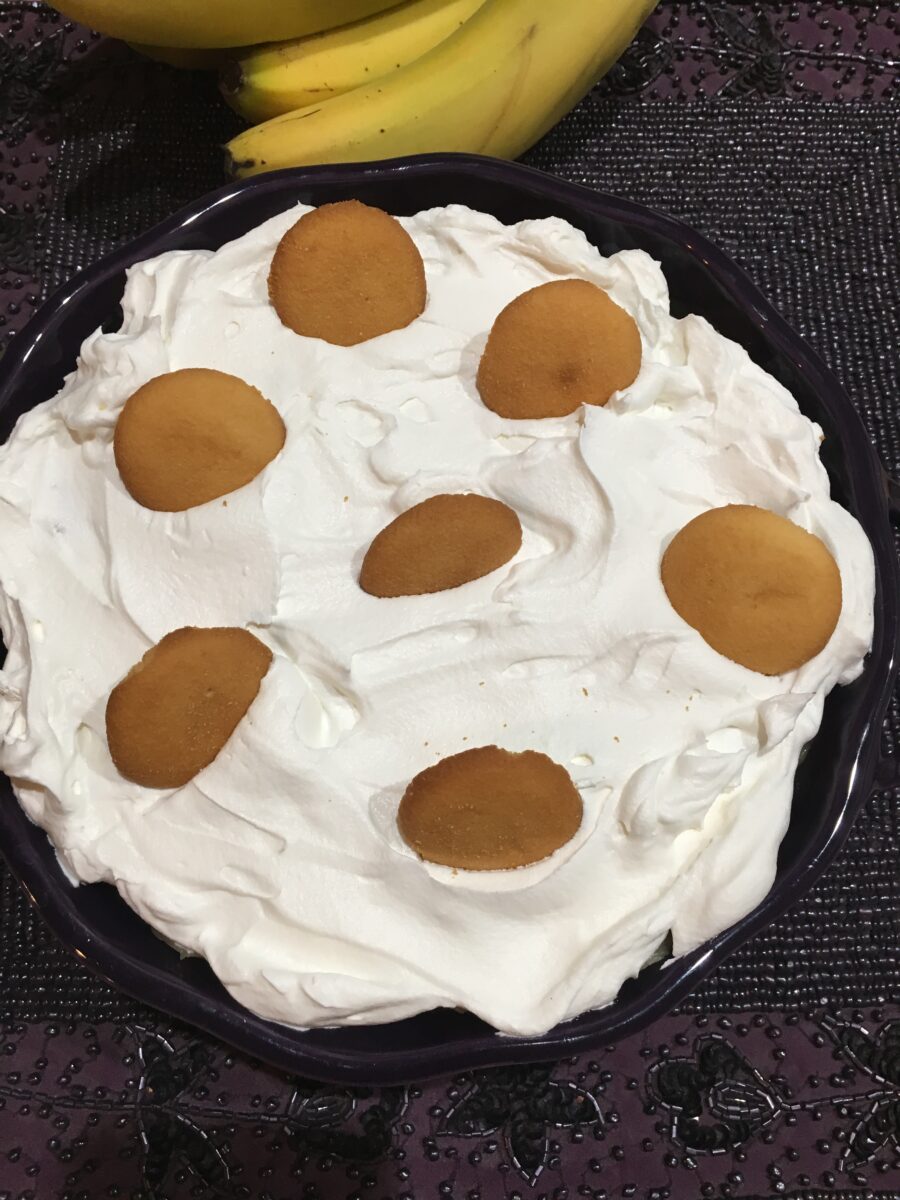 Ingredients
2 boxes (5.1 ounces) instant banana pudding mix
3 cups whole milk(makes it smoother than low fat milk)
2 Tablespoon sweetened condensed milk
4 large ripe bananas sliced crosswise (1/8 inch thick)
1 teaspoon vanilla extract or rum
35-40 vanilla wafers
2 1/2 cups (cool whip lite) whipped topping(thawed) or
heavy cream(8 oz.) whipped to stiff peaks(can also add powder sugar)
Preparation
In a large bowl, whisk together instant pudding mix, milk and sweet condensed milk for about 2 minutes or until mix is smooth. Stir in vanilla until is well incorporated. Set banana pudding aside.
Spread a very thin layer of banana pudding in bottom of your dish. Top with a layer of vanilla wafers. Arrange thinly sliced bananas on top of each vanilla wafer.
Spread one-third of the remaining pudding over the bananas and continue layering wafers, continue with two more layers.
Spread whipped topping and garnish with few vanilla wafers on top. Enjoy!