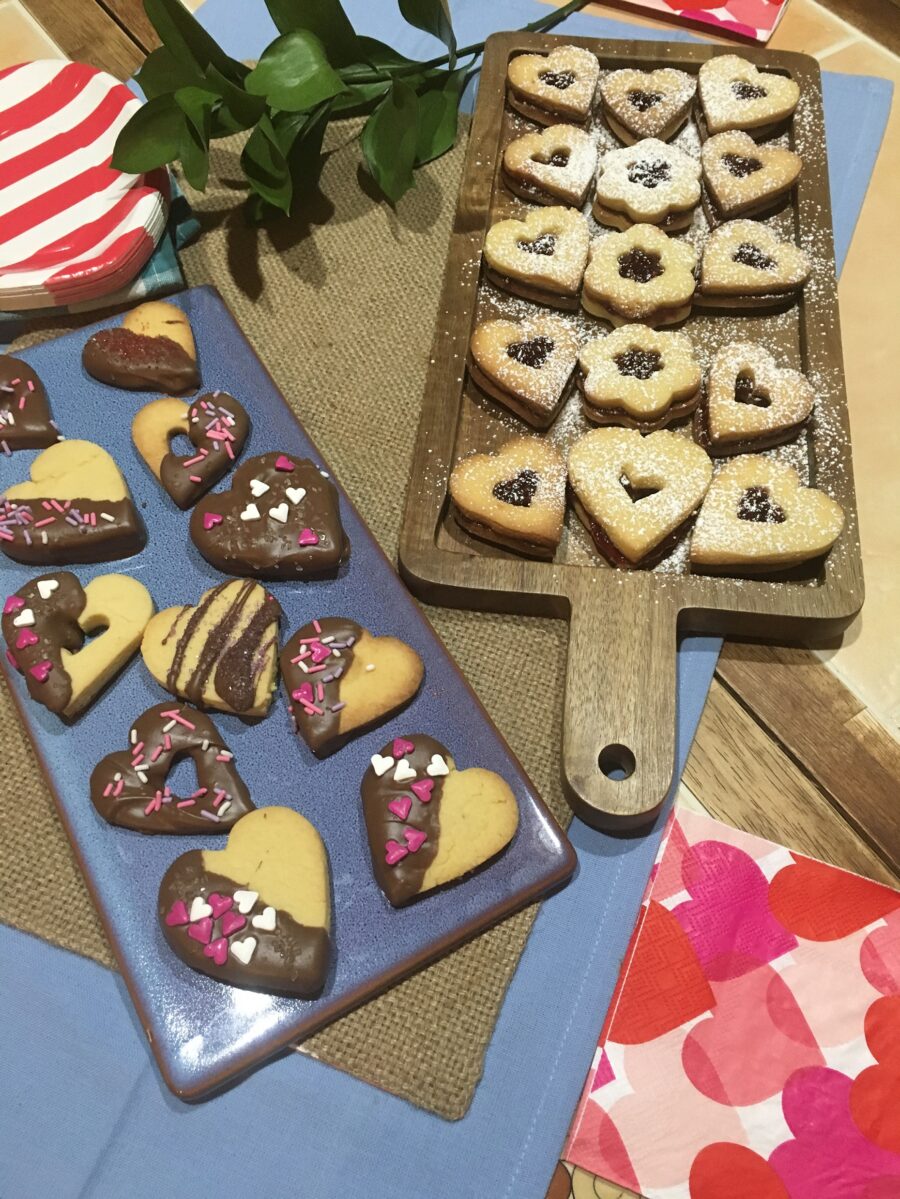 Ingredients
1 3/4 cups all-purpose flour, sifted
1/4 cups almond flour, sifted
1/2 cup + 2 Tablespoon cold butter, cut into small cubes
2 egg yolks
1/4 teaspoon salt
1 teaspoon vanilla paste
1/2 cup Raspberry jam or Strawberry jam
1/2 cup powder sugar + extra for dusting(sifted)
Preparation
Use a parchment paper and sift all-purpose flour over. It will be easier to add into machine bowl later. Sift almond flour, and salt too. Set aside.
In a large mixing bowl, combine butter and sifted powder sugar. At medium speed using paddle attachment beat and cream for about 2 to 3 minutes. Add vanilla and egg yolks until well combined.
Reduce speed to low, and incorporate sifted flours and salt slowly until dough comes together into a ball.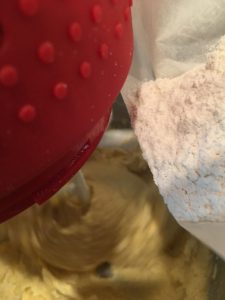 4. Flatten into a disc. Cover dough with plastic wrap and refrigerate for 2 hours.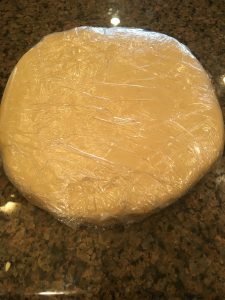 5.Transfer dough to a slightly floured surface. Let it slightly soften on the counter for about 5 to 7 minutes.
6. Roll the dough to a 1/4-inch thickness. Using a cookie cutter(heart shape) cut out bottom of whole heart cookie and top with heart in the center.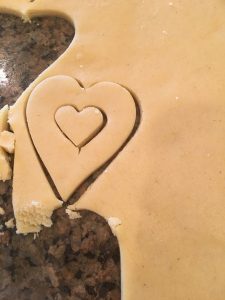 Line up bottom and top cookies into a baking sheet lined with parchment paper.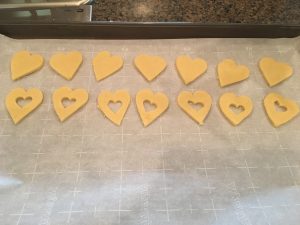 7. Bake into a Preheated oven at 350 grades Fahrenheit for about 10 to 12 minutes or until edges of cookie are golden brown.
8. Let them cool for about 2 minutes in the baking sheet and transfer to a wire rack to cool completely.
9. Assemble cookies by evenly spreading 1 Tablespoon of jam over bottom(complete shape heart cookie). Place cut out cookie with heart in the center on top.
10. Dust cookie with powder sugar. You can also dip half of a cookie in melted chocolate and decorate with beautiful sprinkles of love. Use different shapes and enjoy next to a warm cup of tea!