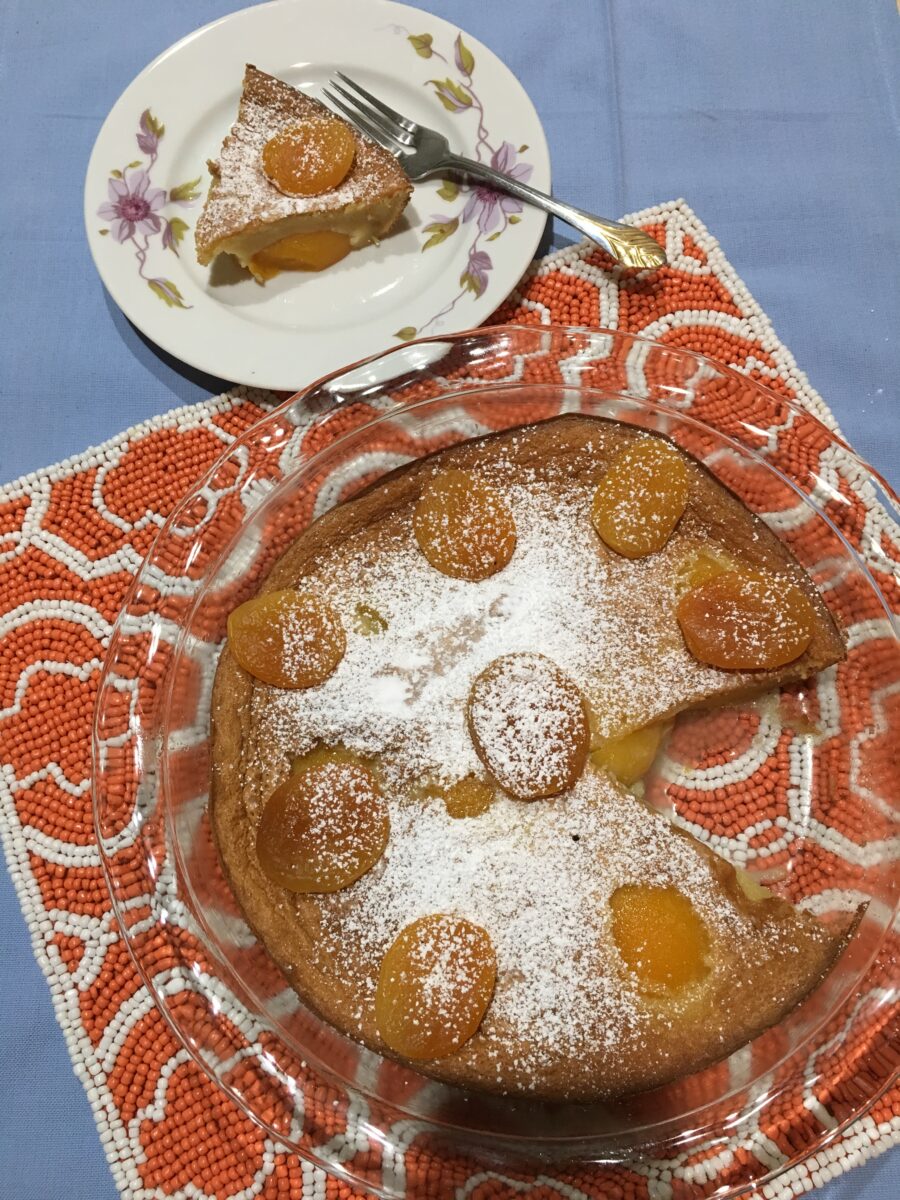 Ingredients
2 Apricots cans(15 ounces each)cut in halves
3 large egg yolks
3 large egg whites
1/4 cup granulated sugar +2 Tablespoon
4 Tablespoon flour
1/2 cup heavy cream
1 Tablespoon orange zest, grated
2 teaspoon vanilla extract
1 teaspoon orange liquor
2 Tablespoon powder sugar(for dusting)
Preparation
Preheat oven to 375 grades Fahrenheit.
Meanwhile rinse apricots from juices and dry them well with paper towel. Coat  apricots with 2 tablespoon of sugar and orange liquor. Set aside.
Grease a pie glass round (9 inches)pan with butter spray or simply use butter.
In a large bowl combine egg yolks and sugar using an electric mixer at medium-high speed, beating continuously for about 2 minutes until pale yellow color is reached. Incorporate zest of an orange and vanilla extract. Mix all well.
Add flour, heavy cream and beat continuously at low speed for about 2 minutes until creamy consistency .
Meanwhile in another medium size bowl whisk egg whites at low speed till soft peaks forms and add it to your creamy batter, folding in with a spatula until all egg whites are incorporated.
 Place all coated apricots facing down all around, and in the center of the pan.
Pour over batter and bake for about 40 to 45 minutes until custard is set.
Remove from oven. Place more apricots on top if you like and sprinkle with powder sugar. Enjoy!