A HEALTHY MEAL PLAN, ASIAN DISHES, ENTREES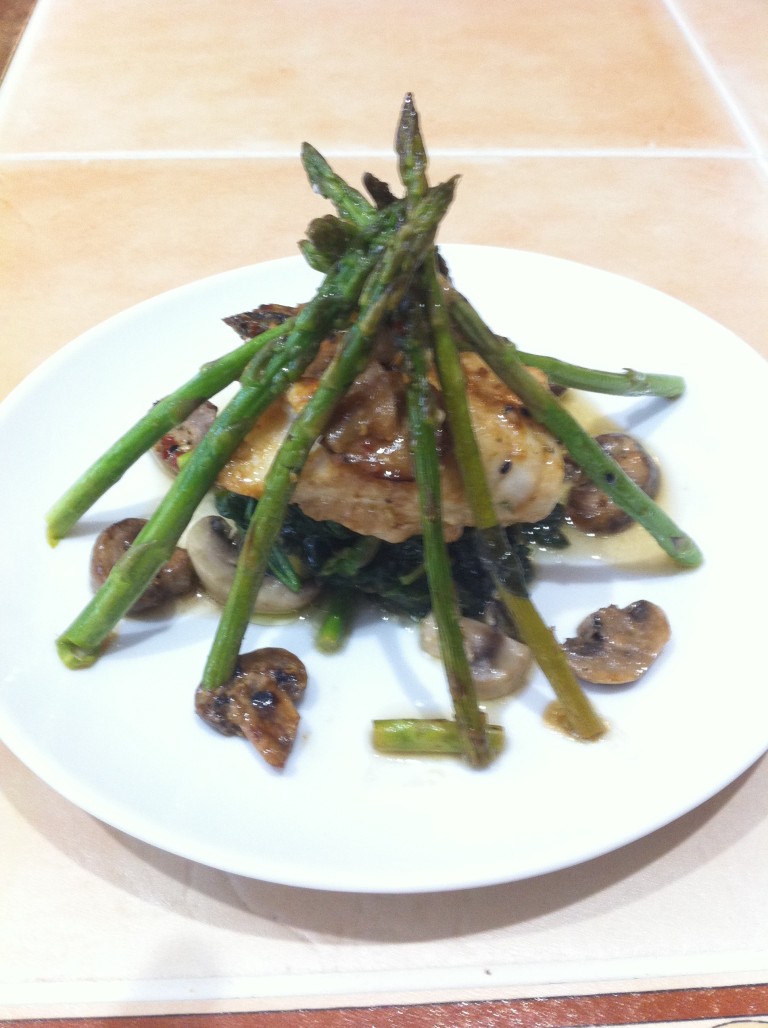 Ingredients
5-6  Cod fillets
1/4 cup low-sodium soy sauce
1/2 cup honey
2 Tablespoon rice vinegar
1 teaspoon ginger, freshly grated
1 garlic clove, minced
1 cup mushrooms, sliced
1 Tablespoon extra virgin olive oil
1/2 lemon juice
1 teaspoon sesame seeds
1 teaspoon sesame oil
Preparation
In a bowl combine honey, rice vinegar, ginger, garlic, sesame seed oil, lemon juice and soy sauce. Add cod fish fillets and marinade for 4 to 5 hours in a plastic bag.
Sate sliced mushrooms in olive oil until tender. Set aside.
Preheat oven to 425 degrees Fahrenheit and placed cod fillets over a baking dish with parchment paper. Bake on the center of the oven for 15 to 20 minutes until fish is flaky and tender.
Serve over sate spinach and pour over your sate mushrooms and sprinkle with toasted sesame seeds. Roasted  asparagus to decorate and also a good vegetable to accompany this dish with. Enjoy!