COOK FOR A CROWD, MEDITERANIAN DISHES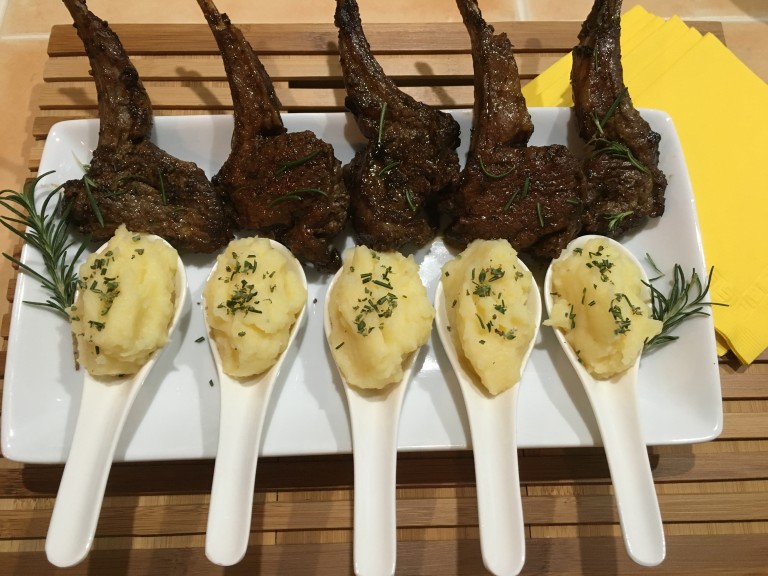 Ingredients
5-6 Lamb Rib Chops
2 cloves garlic, minced
1/2 cup balsamic vinegar
1/3 cup extra virgin olive oil
1/2 cup brown sugar
1 teaspoon sage, ground
1 teaspoon thyme, ground
1/3 cup fresh rosemary, finely chopped
1/2 teaspoon salt
1/2 teaspoon freshly ground black pepper
Preparation
Whisk in brown sugar, balsamic vinegar, sage, thyme, salt and pepper in a plastic bag and marinate lamb chops for about 2 hours in the refrigerator. Remove lambs and set aside marinade from the bag.
Add olive oil to a pan and heat over medium high heat.
Sear lamb chops on each side for about 2 minutes. Remove from pan.
Lower heat and add minced garlic and cook for 30 seconds.
Pour left marinade into a pan and allow to thicken.
Add lamb chops back and continue to cook until tender for about 10 minutes. Add fresh chopped rosemary.
Remove lamb chops from pan. Serve with mashed potatoes. Garnish with fresh rosemary. Yummy and warm to the heart dish to enjoy. My friends and husband favorite.