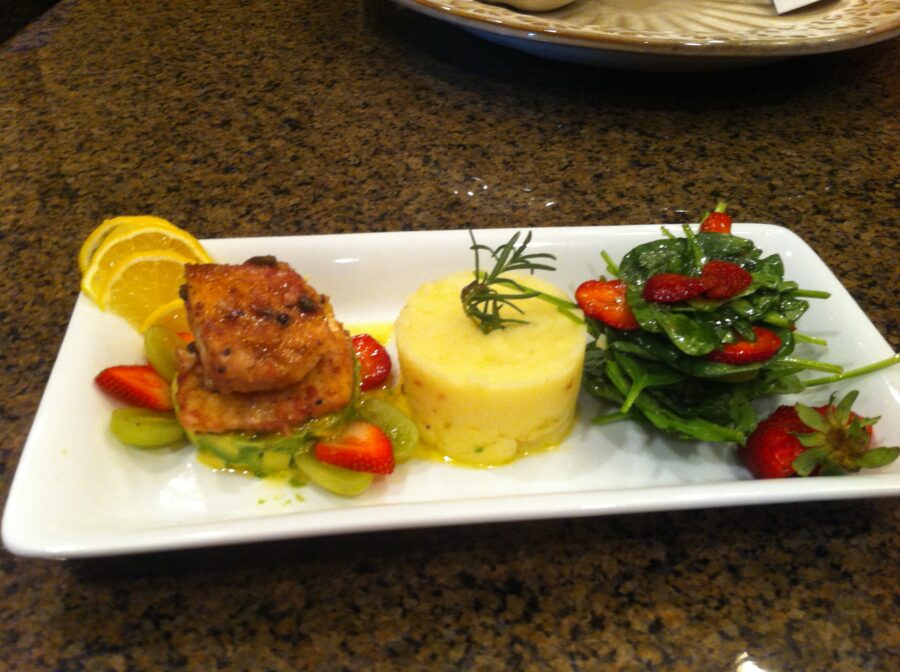 Ingredients
4 to 6 Tilapia fish fillets (5-7 ounces each)
1 Tablespoon paprika
1 teaspoon ground Turmeric
1/2 teaspoon cumin
1/2 teaspoon kosher salt
1/2 teaspoon freshly ground black pepper
2 teaspoon rice flour
2 Tablespoon coconut oil
Preparation for Fish
Set oven to broil.
Mix rice flour with turmeric, cumin, paprika, salt and pepper.
Deep fish fillet into the spiced flour.
Sate in coconut oil at medium-high heat for about 2 to 3 minutes on one side.
Turn fish to the other side and  place under broiler in the oven. Broil for about 3 to 5 minutes until fish is flaky.
Arrange spinach leaves with cut slices fresh strawberries and drizzle with a light dressing of lemon juice, balsamic vinegar and olive oil. Seasoned with salt and pepper. Enjoy next to mashed potatoes. A complete protein-carb meal, very satisfying.