A HEALTHY MEAL PLAN, APPETIZERS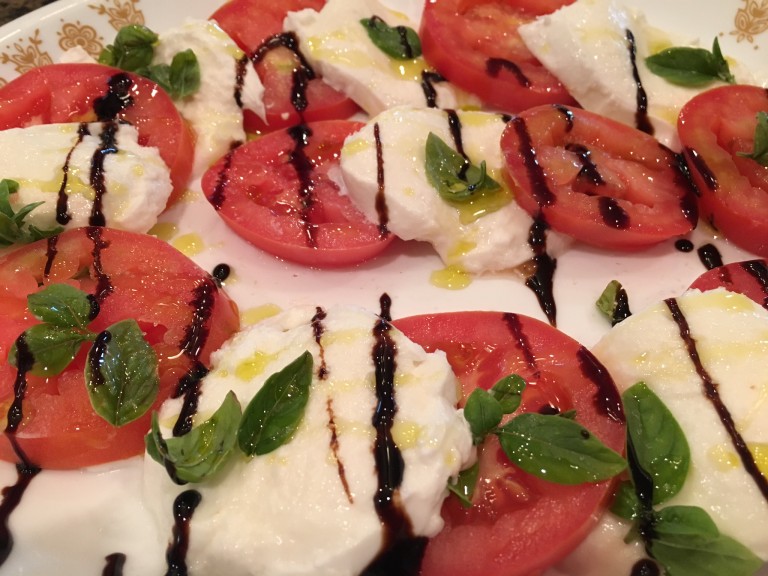 "Fresh Buffalo Mozzarella, Tomatoes and Basil with a delicious drizzle of homemade balsamic reduction with extra virgin olive oil. Super light and delicious."
Ingredients
16 ounces package fresh Buffalo Mozzarella
3 large tomatoes
1/2 cup fresh basil
1/2 cup balsamic vinegar
1/3 cup honey
1/4 teaspoon salt
1/4 teaspoon freshly ground black pepper
1/3 cup extra virgin olive oil
Preparation for Balsamic Glaze
1. In a small pan, stir together balsamic vinegar and honey at medium-high heat.
2. Bring it to a boil and lower heat. Simmer for about 10 to 12 minutes until balsamic have reduced and becomes dense.
3. Arrange your slices of tomatoes alternating with your cheese and sprinkle with fresh basil. Drizzle with extra virgin olive oil and balsamic reduction.
4. Crush fresh ground pepper  and salt on top. Enjoy!