Browsing Category

RECIPE HELPERS

FAST AND EASY SIDE DISHES, RECIPE HELPERS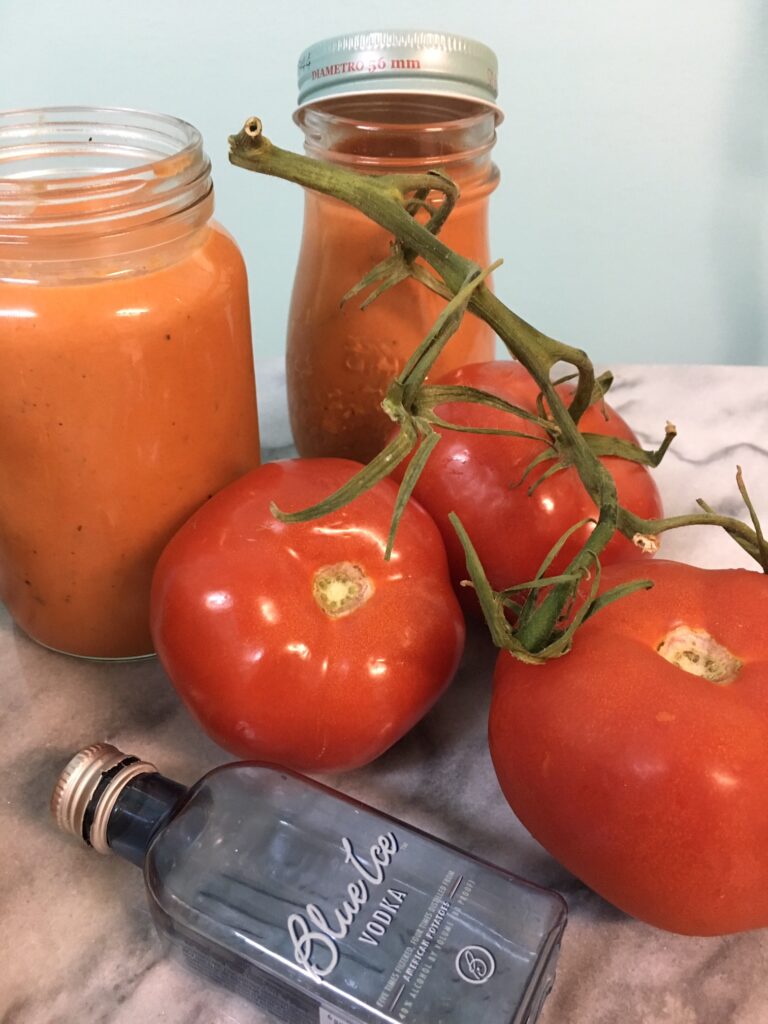 Ingredients
2 Tablespoons Extra Virgen Olive Oil
2 Tablespoons butter
3 garlic cloves, minced
1 (16 ounces can) crushed tomato
4 Heirloom tomatoes, diced
1 Tablespoon tomato paste
12-15 fresh leaves of Oregano, chopped
2 Tablespoon Vodka
1/4 cup of heavy cream or evaporated milk
1/2 teaspoon Kosher salt
1/3 teaspoon black pepper
1/2 teaspoon crushed red pepper flakes
Preparation
Use a large skillet over medium heat, melt butter with olive oil. Add minced garlic. Cook for 3 to 4 minutes.
Add diced tomatoes.
 Add fresh oregano leaves. 3. Let them simmer and cook until softened. Incorporate crushed tomatoes and tomato paste. Seasoned with salt, pepper, and crushed red pepper flakes.4. Add vodka and stir to incorporate.  5. Lower the heat, cook for 2 to 3 minutes and add slowly heavy cream. 6. Keep stirring until sauce thickened and has turned into a salmon fish color.7. Store sauce in glass containers. Let it cool first, and place into the fridge up to 4 days to use next to fried calamari or in any of your pasta dishes. Enjoy!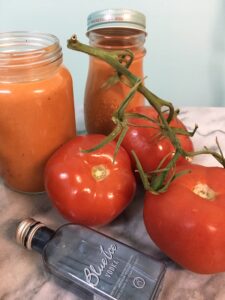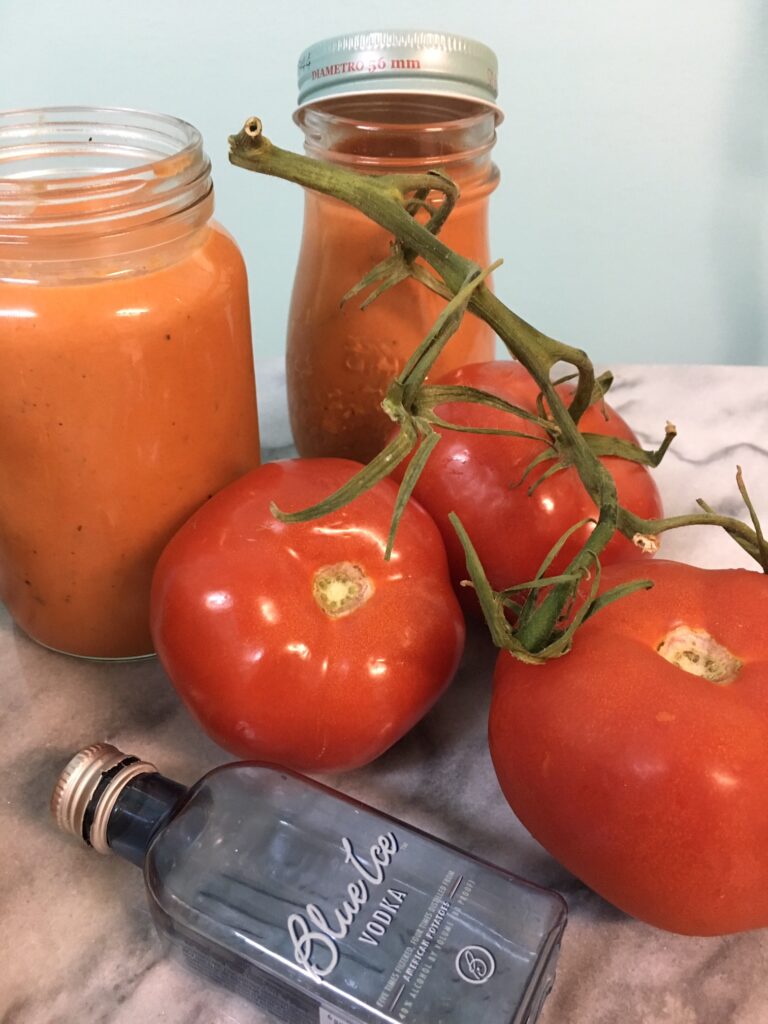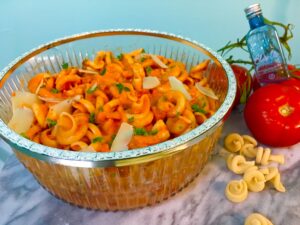 RECIPE HELPERS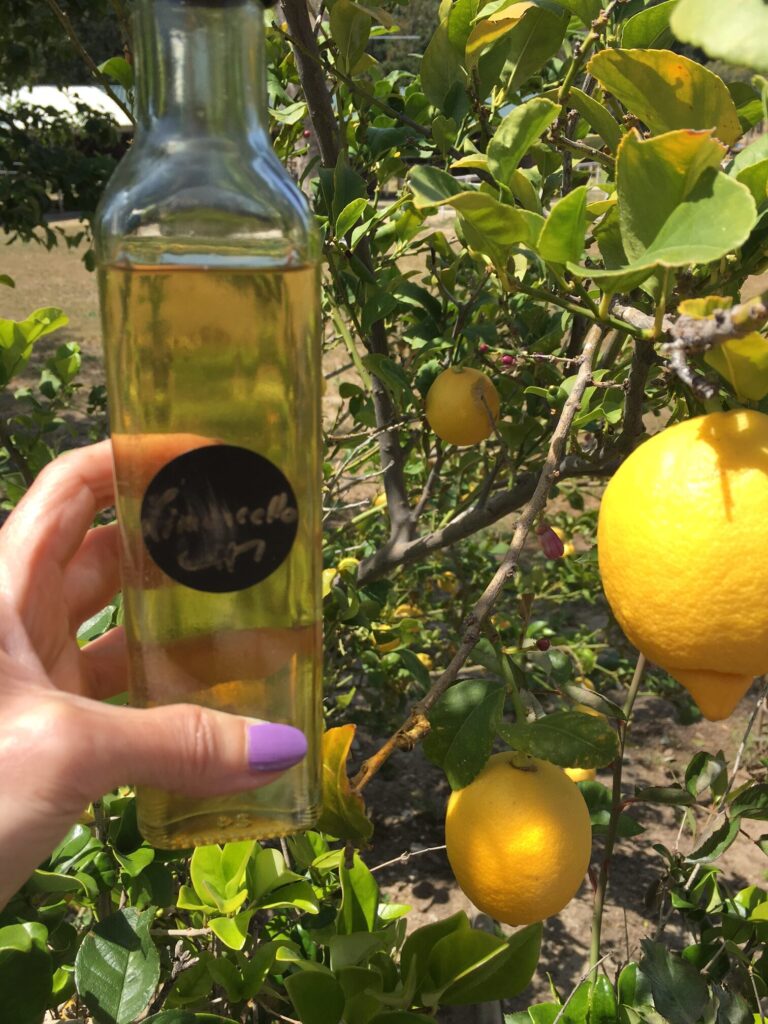 Limoncello is a classical Italian Liqueur that easily can be made at home following my recipe. Drink it cold as a digestive or use it to infuse the refreshing lemon flavor into your desserts. Enjoy!
Ingredients 
8-10 large Organic lemons, washed and dry
4 cups of 100-proof Vodka
For the Syrup:
4 cups of granulated Sugar
3 1/2 cups of Water
Preparation
Peel the lemons in long strips, only the yellow part using a vegetable peeler. Set aside.
Place the lemon peels in a large pitcher. Pour Vodka over the peels and cover the pitcher with a cloth. Leave it to infuse into the alcohol for at least two weeks away from direct sunlight.
In a medium size saucepan over low heat, stir the water and sugar together until dissolves. When it starts to boil remove from heat and let it cool completely.
Pour the syrup over the Vodka and lemon peels. Keep covered overnight at room temperature.
Remove lemon peels and transfer your Limoncello into glass bottles. Close tight. It can last up to 2 months in a cool place or in the refrigerator.
 For uses of your delicious Homemade Limoncello check this recipe out in my site of Limoncello Pound Cake with Limoncello Glaze.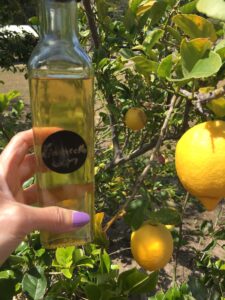 RECIPE HELPERS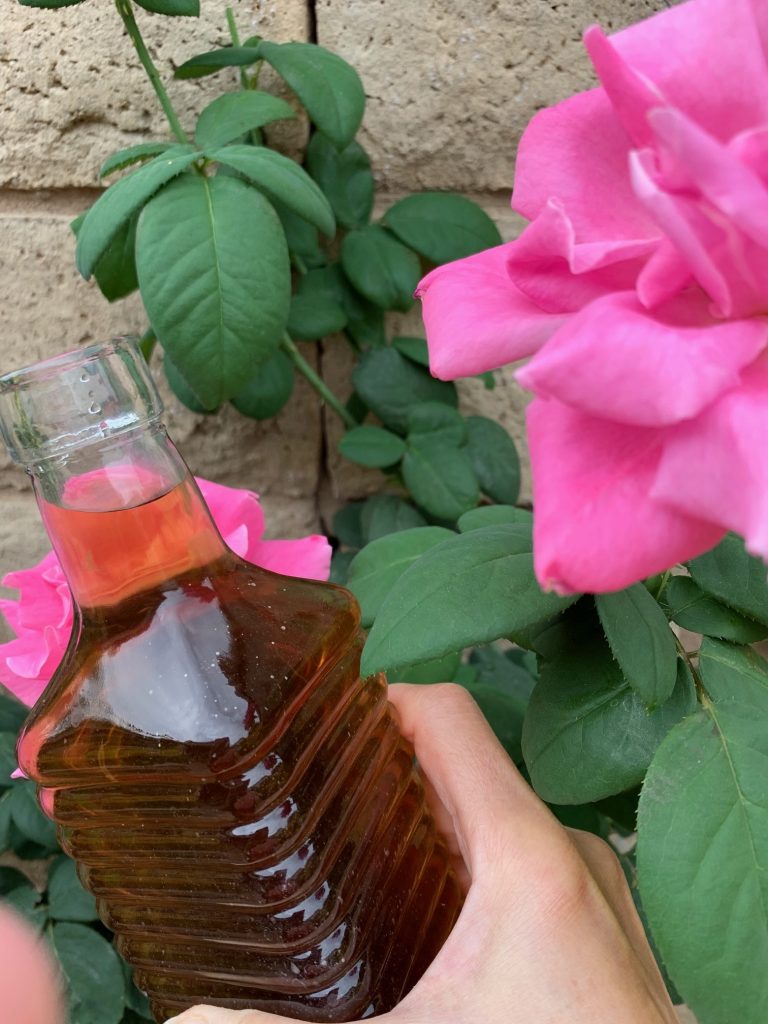 Ingredient
Fresh Rose Petals from 8 or more Roses
Water
Preparation:
Remove rose petals and stem over a large pot.
Wash petals under lukewarm water.
Fill the pot with just enough water to cover the petals.4. Simmer on low heat covered with lid on for about 25 minutes or until color of rose petals has shaded and pale.5. Remove from heat and let it sit over the counter for about 15 minutes to infuse most of the flavor in the water. 6. Strain to separate petals from the water and when is cool place your aromatic organic Rose water into a bottle. Enjoy as an essence in desserts or pour into an ice tray to use later as a wonderful and very refreshing tonic for your face. Enjoy!