Browsing Category

WARM TO THE HEART STEWS

MEDITERANIAN DISHES, WARM TO THE HEART STEWS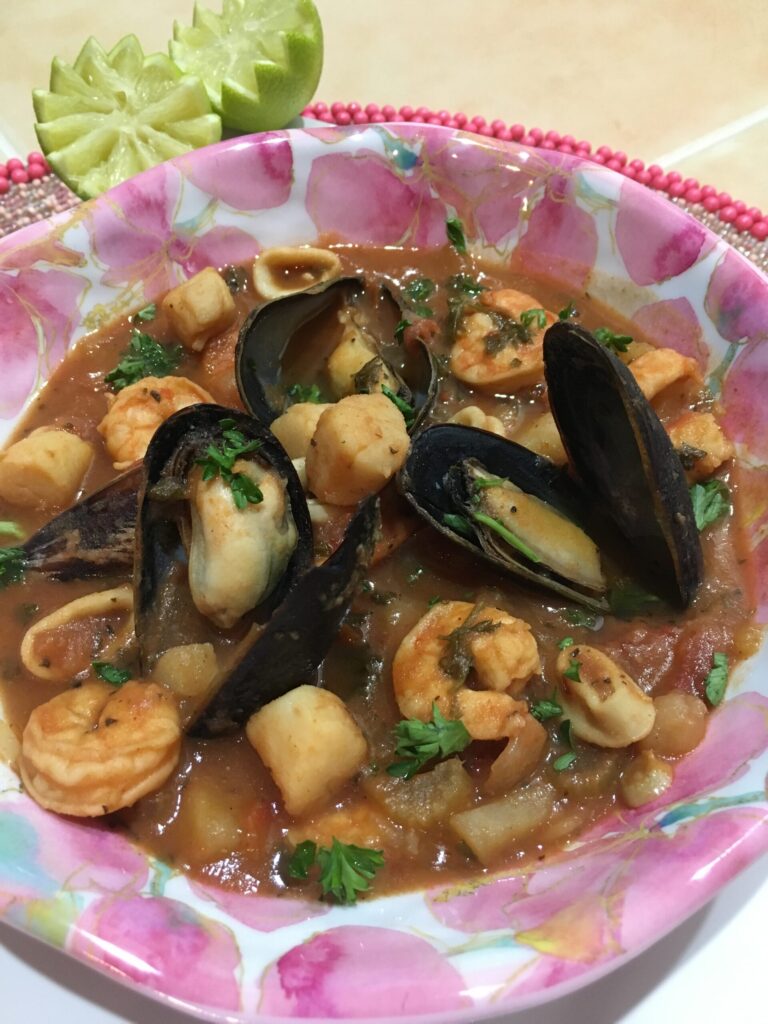 Ingredients
1-pound mussels, scrubbed
1/2-pound small scallops
1-pound shrimp, peeled and deveined
1/4 cup extra-virgin olive oil
1 yellow onion, diced
2 cloves garlic, minced
1 potato, diced
1 cup dry white wine
3 cups crushed tomato
1 cup clam juice
2 1/2 cup vegetable or fish broth
1/3 cup fresh lime juice or lemon juice
1/3 cup fresh parsley, chopped
1 teaspoon oregano, dried
1 teaspoon paprika
1 teaspoon kosher salt
1 teaspoon freshly ground black pepper
1/2 teaspoon red pepper flakes
wedges of lime or lemon for serving
Preparation
Use a large skillet and heat oil over medium heat. Add onions, garlic and potato, until soft and tender.
Add crushed tomatoes. Seasoned with salt, pepper, red pepper flakes, oregano, and paprika.
Add clams and stir. Add clam juice. Cook for 3 minutes. Add shrimps and scallops. Cover with fish or vegetable broth, and let it simmer for about 5 to 8 minutes.
Lower heat and drizzle with wine. Simmer again stirring occasionally for 15 minutes, until clams open and rest of seafood is cooked. Discard any un-opened clams.
Turn off heat and add in lime juice. Top with chopped fresh parsley leaves. Ooops, I missed the toasted piece of bread. Enjoy with extra wedges of lime :)!