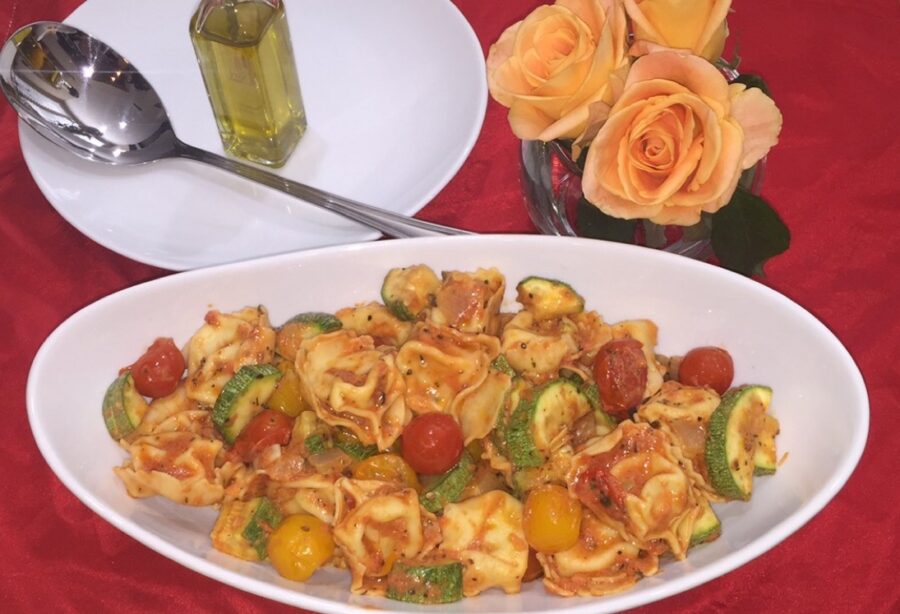 Ingredients
3 pounds package cheese tortellini(cooked according to package)
3 cups of zucchini, diced
2 cups of cherry tomatoes
1 onion, small diced
3 cloves garlic, chopped
1 (4 ounces) can tomato sauce
1 teaspoon basil, dried
1 teaspoon oregano, dried
1 teaspoon salt
1 teaspoon pepper
2 tablespoon Olive Oil
Preparation
Prepare tortellini according to package directions. Set aside.
Preheat oven at 375 grades Fahrenheit.  Place diced zucchini, onions, garlic and tomatoes on a baking dish. Sprinkle with olive oil, salt, pepper, dried basil and oregano. Mix well.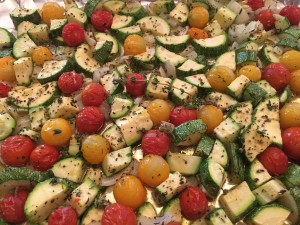 3. Roast vegetables for about 20 minutes until tender.
4. Remove vegetables from baking pan and place it in a large skillet. Add tomato sauce and let it simmer for about 10 to 15 minutes.
5. Stir sauce into cooked tortellini. Enjoy!