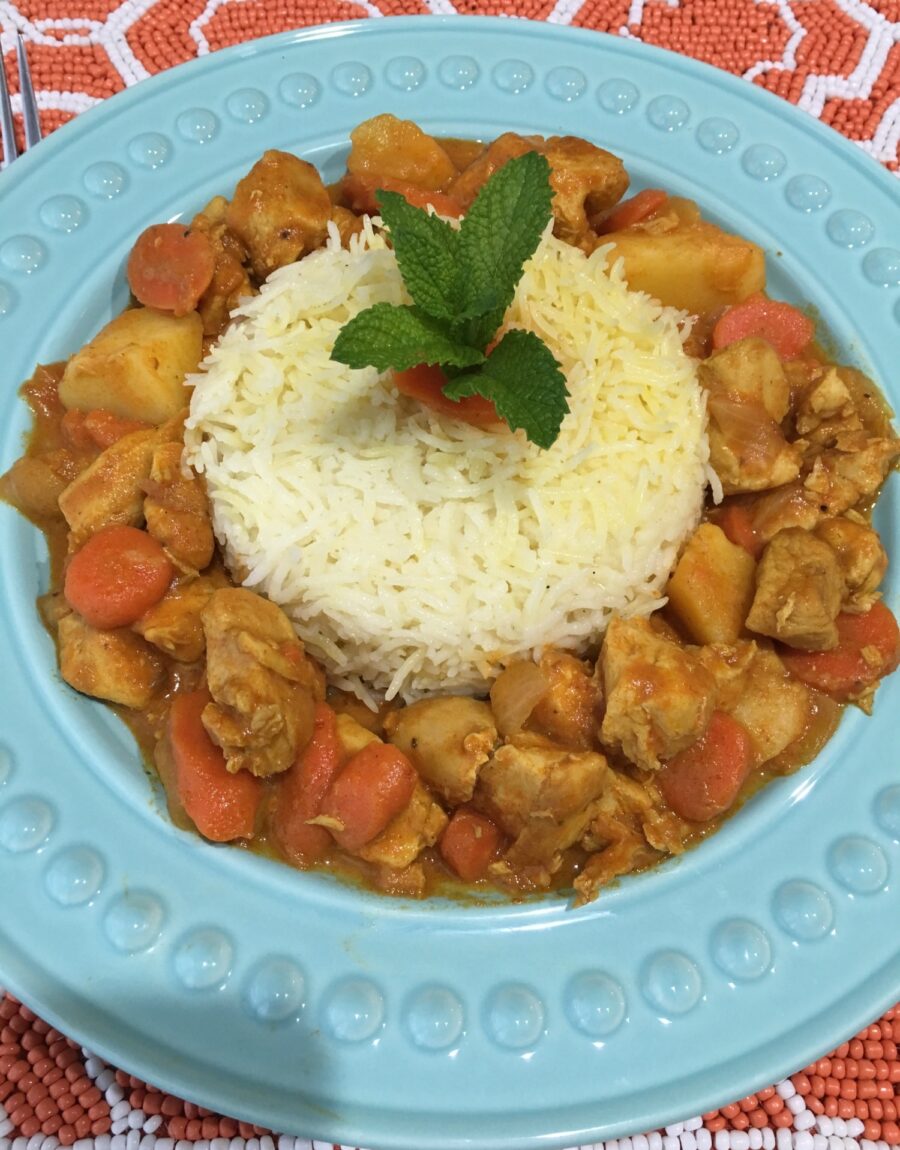 Slightly spicy curry sauce thickened with yogurt, tender chicken and grinding your own spices makes all the difference. Enjoy!
Ingredients
1 pound chicken breast, cut into large bite-sized chunks
3 large potatoes, cut in large size
3 carrots, sliced
1 onion, large diced
2 cloves garlic, sliced
2 teaspoon butter
1 teaspoon olive oil
1 teaspoon ginger, minced
3 Tablespoon tomato paste
1 1/2 teaspoon garam masala spices
1 teaspoon cayenne pepper
1/2 teaspoon paprika
1/2 teaspoon cumin, ground
1 teaspoon curry powder
1 teaspoon salt
1 teaspoon freshly ground pepper
1/2 cup plain yogurt
Preparation
In a large skillet over medium heat add olive oil and butter. Add chicken. Cook until lightly golden browned. Chicken will finish cooking in the sauce.
Add onions, garlic, potatoes and carrots. Cook for about 15  minutes until potatoes and carrots are starting to become tender.
Add the garam masala, paprika, cumin, cayenne pepper, curry, ginger, salt and pepper. Stir well.
Add tomato paste and 1 cup of water. Bring it to a boil. Simmer at low heat for about 20 minutes until sauce thickened and vegetables are tender.
Add yogurt and stir through.
Serve next to Basmati Rice. Enjoy!