APPETIZERS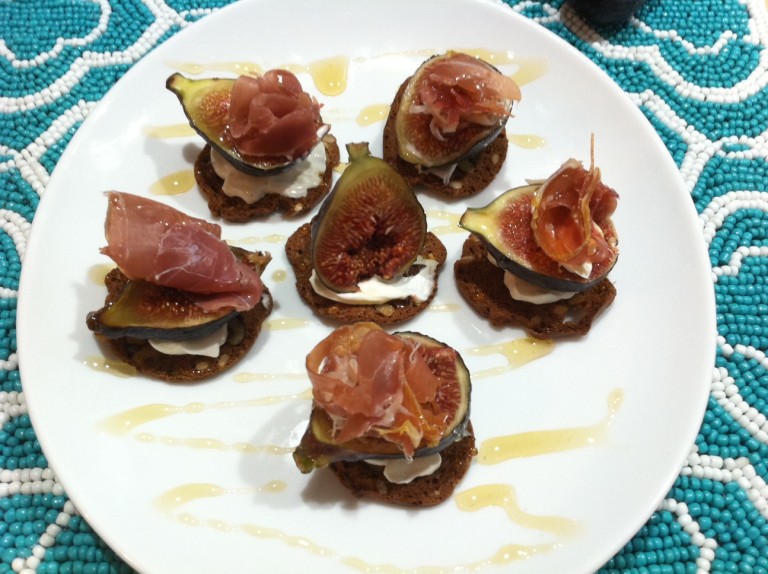 Fresh, simple and delicious bite. Go well with a glass of wine for your next gathering.
Ingredients
6 to 8 Fresh figs, sliced in halves
1/2 Cup cream cheese
1/4 Pound Prosciutto di Parma, thinly sliced
8 Crackers of your choice or toasted bread sliced
1 teaspoon organic honey
Preparation
1. Smear about 1 teaspoon of cream cheese over each cracker. The cream cheese will act as a glue for the fig to stay in place.
2. Place sliced in halves figs over cracker. Arrange Prosciutto on top of fig.
3. Drizzle with honey.
Enjoy!