DESSERTS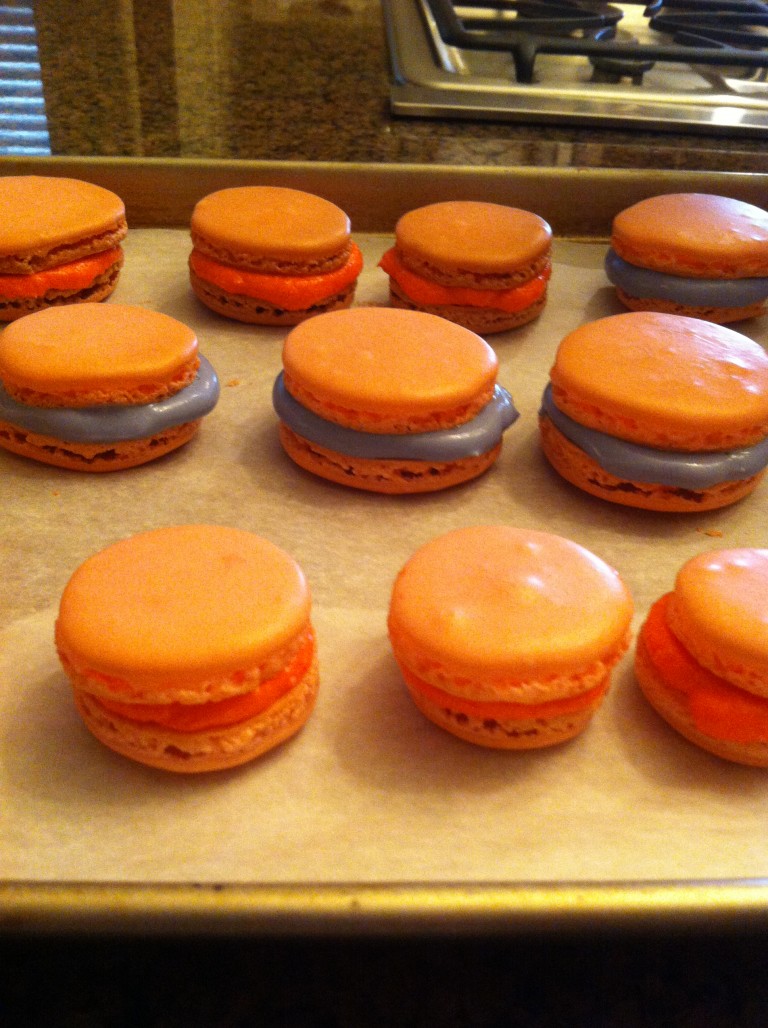 Ingredients
3 egg whites
1 cup almond flour
1 1/4 cup powder sugar
1/4 cup sugar
1 /4 teaspoon of cream of tartar
1/4 teaspoon vanilla
food coloring of your choice
Preparation
1. Pour powder sugar in a big bowl and mix with almond flour.
2. In a separate bowl beat 3 eggs whites with a mixer until fluffy,  add cream of tartar, vanilla and sugar until you get firm peaks and mix until shiny.
3. Add egg mixture to dry ingredients and fold. Run over this mix with a spatula like scraping the mix to create a glossy consistency.
4. Heat oven at 300 grades Fahrenheit.
5. Meanwhile make little circles on a parchment paper, and turn your paper and start piping your macaroons with a pastry bag.
6.  Tap on counter to get air bubbles out. Let them rest for 30 minutes to create a nice crust.
7. Put into the oven for about 15 to 20 minutes.
8. Let it rest for 15 minutes or till completely cool.
9. When fully cooled, assemble the macaroons with your choice of filling. Enjoy!