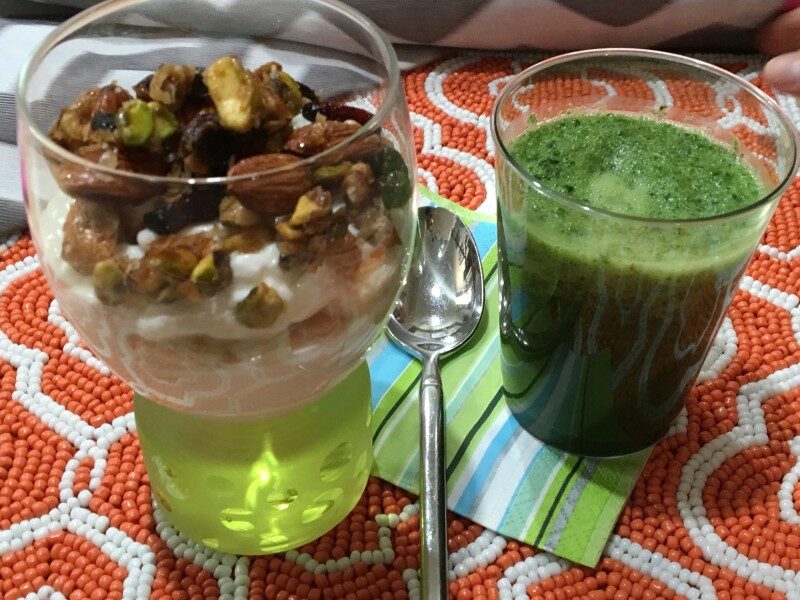 Refreshing, dense, hydrating juice filled with nutrients. Detox your body and have the best energy for a great morning start.
Ingredients for two
2 large kales leaves, washed
1 large cucumber unpeeled
1/2 lemon juice
1-2 large ribs celery
1/4 cup parsley
2 inches knob ginger
1 teaspoon chia seeds
1 teaspoon organic honey
Preparation
1. After washing all vegetables, place them all in a blender.
2. Add 1 cup of ice, 1 cup of water, lemon juice, chia seeds and honey.
3. Blend until rich green color and thick consistency is achieved. You can strain it. Looking to consume more fibers, just blend it.