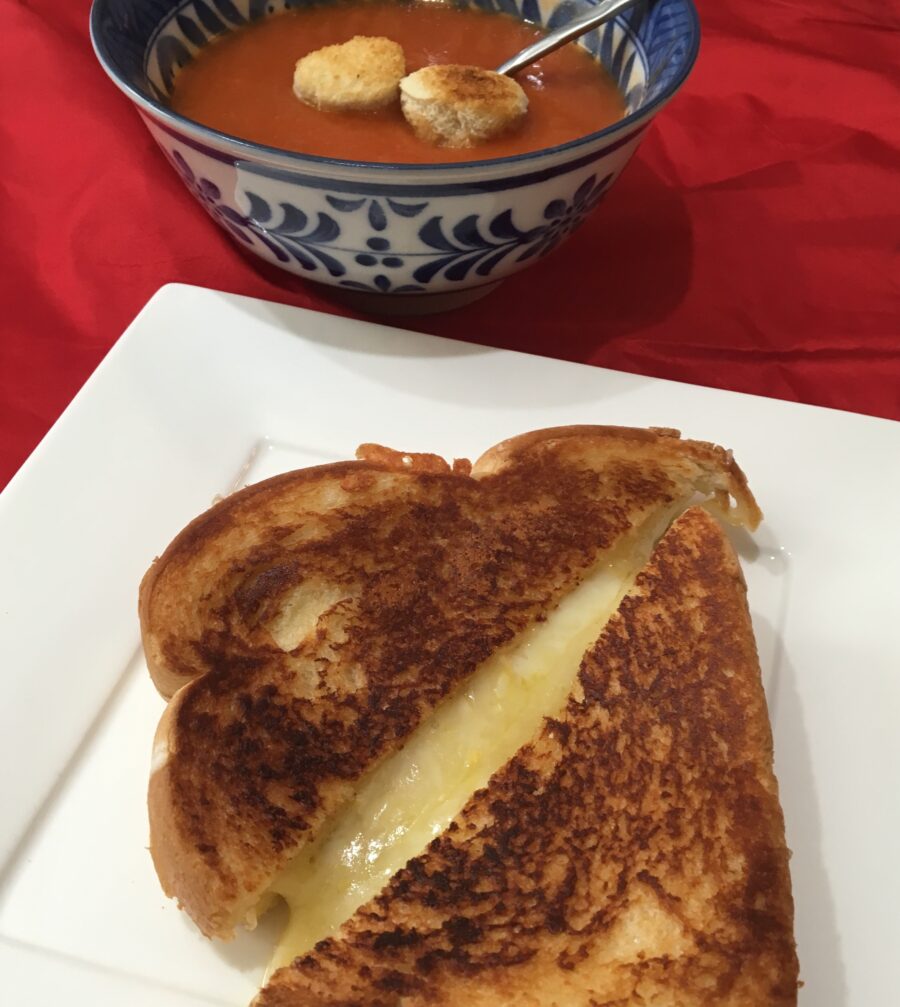 Ingredients
1 teaspoon butter
1 teaspoon Mayonnaise
1 teaspoon yellow mustard
2 bread slices
2 to 3 ounces grated Havarti Cheese
1 ounce grated mozzarella cheese
Preparation
1. Heat a heavy pan or a cast iron pan over medium-low heat
2. Spread both outside bread slices with a thin layer of butter and top a thin layer of mayonnaise.
3. Place bread butter-mayonnaise side down over heated pan. Spread sandwich bread tops with mayonnaise and mustard.
4. Add cheeses. Place other two slices of bread on top. When started to melt turn the sandwich and press gently until golden brown and cheese is fully melted. Do not keep turning.  Enjoy next to our yummy Tomato Soup.