APPETIZERS, FAST AND EASY SIDE DISHES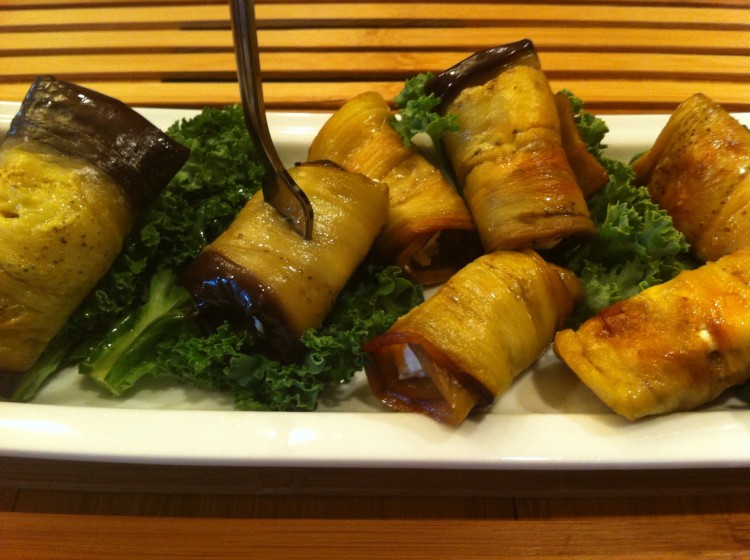 Grilled eggplant, light and healthy dish. Super easy to make. As an appetizer or a side dish …filled with delicious, creamy goat cheese with fresh herbs aromatic flavors.
Ingredients
4 medium Japanese eggplants, cut in slices
1 teaspoon salt
1/2 teaspoon pepper
4 Tablespoon extra virgin olive oil
3 Tablespoon parsley, minced
1 teaspoon basil, dried
6 ounces soft goat cheese
2 ounces cream cheese, room temperature
Preparation
1. Oil a large baking sheet. Preheat oven at 400 grades Fahrenheit.
2. Cut eggplants lengthwise and lay over tray. Drizzle with extra virgin olive oil. Sprinkle with salt and pepper.
3. Place eggplants in oven and roast them for about 20 minutes until golden brown.
4. Meanwhile, mix goat cheese with parsley, dried basil and cream cheese using a fork. Set aside.
5. Remove eggplants from oven. Let them cool for 10 minutes.
6. Place 1 Tablespoon of creamy filling at the end of each eggplant slice and roll up.
7. Lay them side down in a plate. Serve warm or at room temperature. Enjoy!