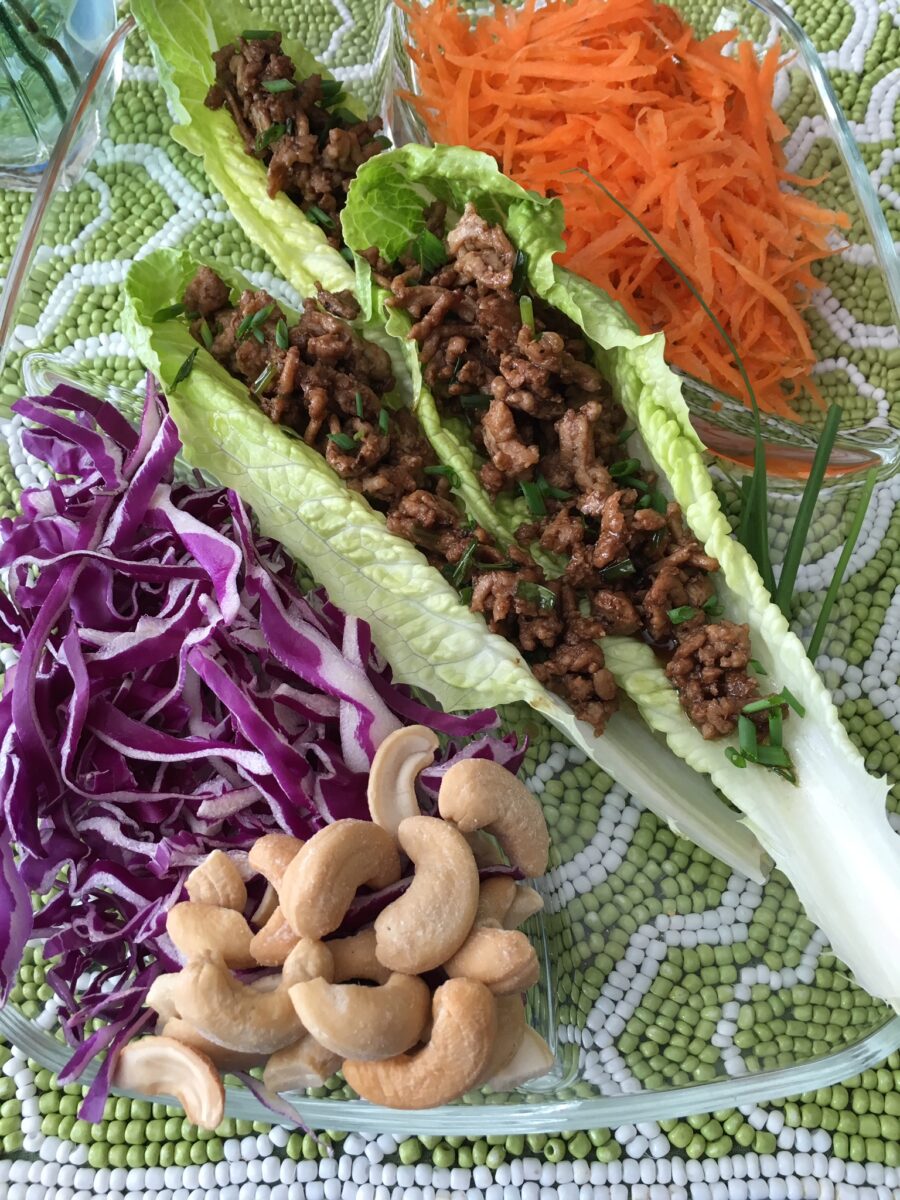 Delicious, light protein meal with Asian bursting flavors. Excellent dish to be shared with a crowd.
Ingredients
1 large Romaine or butter lettuce head
1 pound ground organic chicken
1 Tablespoon of sesame oil
2 cloves garlic, minced
1 Tablespoon rice wine vinegar
1 tablespoon fresh ginger, minced
1/2 cup green onions, chopped
2 Tablespoon soy sauce
Preparation
Clean and Rinse lettuce leaves.
In a medium skillet at medium-high heat, stir ground chicken in sesame oil until browned and completely cooked.
Add garlic, soy sauce, vinegar, and ginger. Stir all together and add green onions. Cook for about 5 to 8 minutes.
Arrange  lettuce and pile the chicken mixture along the lettuce.
Excellent toppings, red, white cabbage, shredded carrots and cashews. Enjoy!