DESSERTS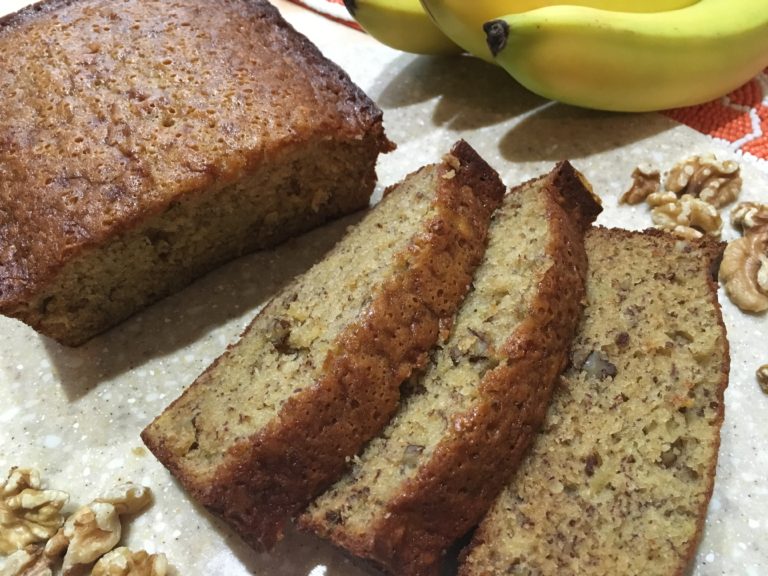 Ingredients
2 1/2 cups all purpose flour, gluten free
4 Large Organic eggs
1/2 cup sugar
1 teaspoon cinnamon, ground
1/3 teaspoon nutmeg, ground
3 Tablespoon raw organic honey
1/2 teaspoon baking soda
1/3 cup applesauce
1/3 cup coconut oil
2 ripe large bananas, mashed
1/2 cup walnuts, finely chopped
Preparation
Preheat oven at 350 grades Fahrenheit.
Use a large bowl and combine dry ingredients: gluten-free flour, cinnamon, nutmeg and baking soda. Set aside.
In another bowl whisk eggs, apple sauce, honey and oil. Add mashed bananas. Stir into dry ingredients and mix until all well incorporated.
Place batter into a buttered-floured loaf 9 1/2 inch x 4 1/2 inch pan. Bake for 55 to 60 minutes until banana bread is set in the middle or by inserting a toothpick in the center coming out clean. Let it cool before removing from pan.
Serve warm or at room temperature. Enjoy!