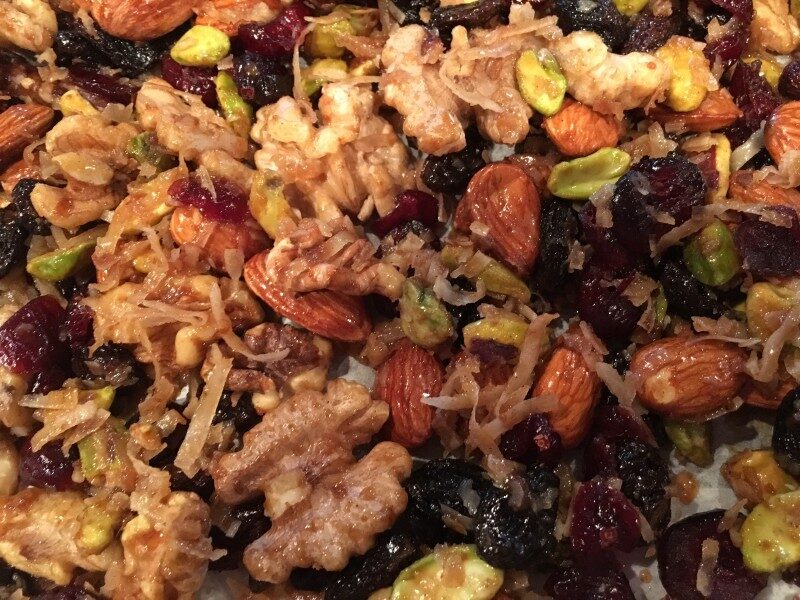 Great, healthy snack, best filling and nutritious breakfast with plain yogurt and even very satisfying for dessert time. Enjoy!
Ingredients
1 cup whole raw unsalted almonds
1 cup raisins
1/2 cup pistachios
1/2 cup cherries, dried
3/4 cup shredded sweet coconut
1/4 cup organic Coconut brown sugar
2 Tablespoon organic honey
1/2 teaspoon salt
1/4 cup unsalted walnuts
Preparation
1. Preheat oven to 350 degrees Fahrenheit.
2. Combine all ingredients. Mix well.
3. Place in oven over a baking pan with parchment paper until very well distributed.
4. Bake for 15 to 20  minutes. Stir and bake again for another 10 to 15 minutes until crunchy and bright nuts and raisins colors are developed.
5. Remove from oven. Let it cool and transfer to a airtight glass container.