A HEALTHY MEAL PLAN, MEDITERANIAN DISHES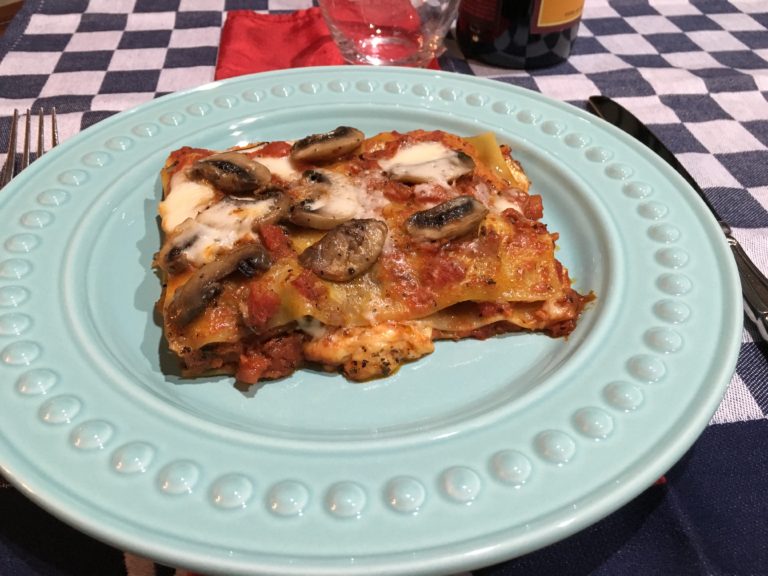 Ingredients
3 cups Crimini Mushrooms, sliced
3 cloves garlic, minced
2 pounds fresh spinach leaves, chopped
9 no boil spinach lasagna
3 cups cherry tomato, halves
4 Tablespoon extra Virgin olive Oil
2 teaspoon sea salt
1/3 teaspoon sugar
1 teaspoon finely ground black pepper
1/3 teaspoon red  crushed pepper
1 teaspoon basil, dried
1 teaspoon oregano, dried
2 cups fresh crushed tomato sauce
1/2 cup vegetarian low sodium broth
1 1/2 cup parmesan cheese, grated
1 1/2 cup part-skim mozzarella cheese, shredded
Preparation for Mushroom-Spinach Sauce
Preheat oven to 375 grades Fahrenheit. Grease a 13×9 inches baking glass pan with butter. Set aside.
In a large skillet heat 3 Tablespoon of extra Virgin Olive Oil over medium heat. Add 2 1/2 cups of sliced mushrooms. Cook for about 5 to 6 minutes until slightly tender and add minced garlic.
Incorporate fresh spinach leaves in batches and stir till bright green and tender . Add salt and pepper.
Add cherry tomatoes cut in halves and mix well all veggies.
Seasoned with dried basil, oregano and red crushed pepper flakes. Cook for about 10 to 12 minutes. Stir all ingredients and when starts simmering lower heat and cook for about 5 to 7 minutes. Set aside. Tomato Sauce for the Top: In a medium sauce pan sate 1/2 cup of the remaining mushrooms in 1 Tablespoon of extra virgin Olive Oil till tender. Add fresh crushed tomatoes and veggie broth with 1/3 teaspoon of sugar. Combine all well. Cook for about 10 to 12 minutes.  Set aside.
Assembling Lasagna
Spread one cup of Mushrooms-Spinach sauce on the bottom of your baking pan.
Place 3 lasagna uncooked noodles lengthwise. Spread spinach mushroom sauce on top. 
Add a second layer of noodles, spread sauce and cheeses on top.
Repeat process for a third and last layer.
Place Tomato Sauce on top and sprinkle with remaining mozzarella and parmesan cheese.
Cover lasagna with aluminum foil paper. Bake for about 45 to 50 minutes. Remove foil paper and bake on top rack for an additional 10 minutes till cheese is bubbling and edges are golden brown and crispy. Enjoy!