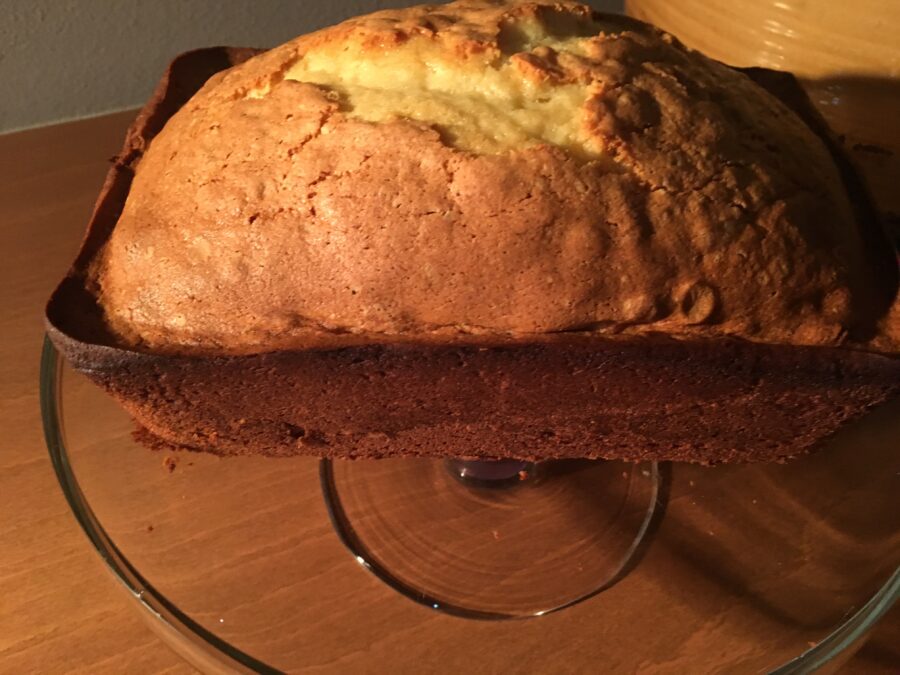 Ingredients
2 sticks unsalted butter, room temperature
6 large eggs, room temperature
1 1/2 cup granulated sugar
3 Tablespoon Orange Blossom Organic Raw Honey
3 cups cake flour, sifted
1 teaspoon pure vanilla extract
1 teaspoon zest of an Orange
1/2 cup Heavy whipping Cream
Preparation
Grease and flour the bottom and sides of an 8×4 inch loaf pan.
In a large bowl on medium speed cream butter and sugar until smooth for about 2 to 3 minutes.
Add eggs, one at a time, beating continuously. Add honey and beat on low speed until all well incorporated.
Add sifted cake flour alternating with whipping cream.
Stir in orange zest and vanilla extract.
Place prepared batter into the pan in a cold oven.
Turn oven to 325 grades Fahrenheit and bake for about 60 to 80 minutes or until toothpick inserted in center of cake comes out clean.
Cool for 15 minutes before removing from pan. Love the crispy edges. Enjoy!