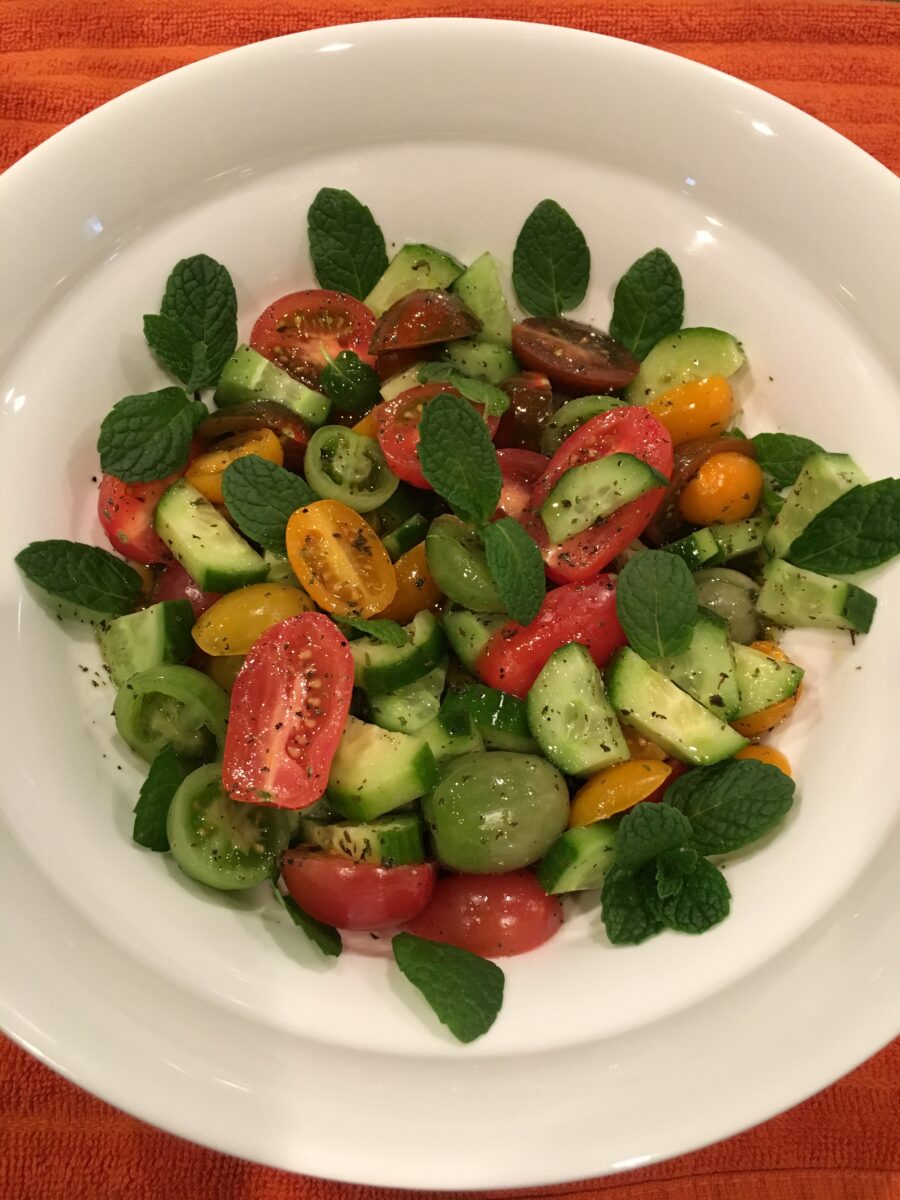 A simple, refreshing and light salad with a citric vinaigrette that you will end soaking your pita bread in it. Try it!
Ingredients:
1 pound heirloom variety cherry tomato, cut in half
2 unpeeled cucumbers, chopped
1 garlic clove, minced
1/4 cup fresh mint
2 Tablespoon mint, dried
juice of 2 lemons
zest of 1 lemon
1/2 teaspoon sumac, ground
1/4 cup extra virgin olive oil
1 teaspoon salt
1/3 teaspoon black pepper, ground
Preparation
Prepare the dressing by mixing in a large bowl lemon juice, lemon zest, minced garlic and extra virgin olive oil.
Add salt, pepper, sumac and dried mint. Mix all ingredients.
Incorporate heirloom green, red and yellow cherry tomatoes, leaves of fresh mint and cucumbers.
Stir well to coat all vegetables with dressing.
Refrigerate for about 30 to 35 minutes to marry all flavors before serving. Enjoy!