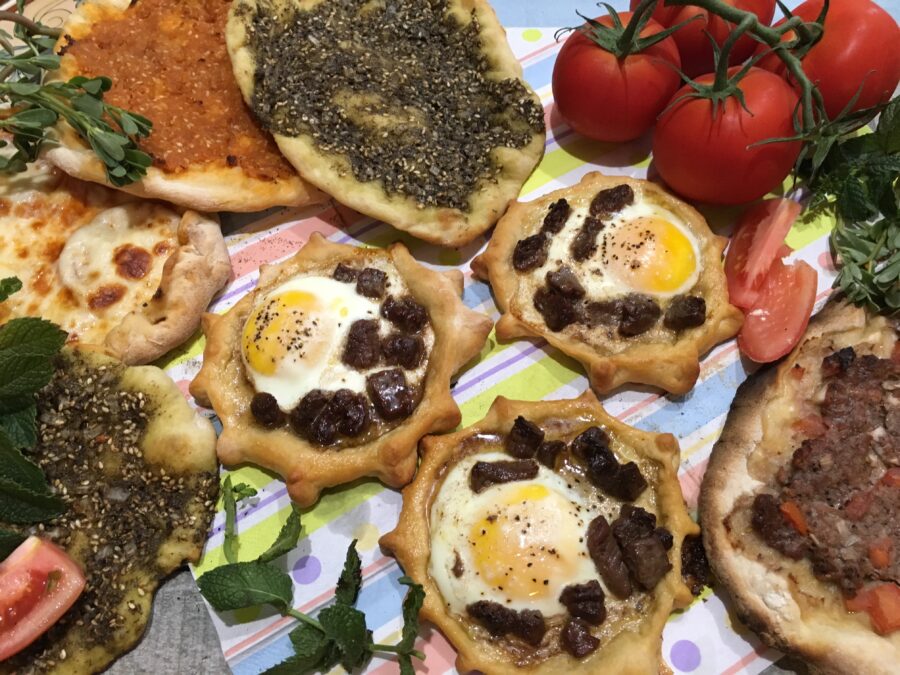 A variety of Lebanese Pizzas called (Man'oushe). Delicious thin, crispy crust, grilled "not baked" flat bread using our homemade "organic yeast"(see recipe), topped with Kishk (dried yogurt and fine bulgur), Zaa'tar (dried thyme and spices), Meat, Haloumi cheese and Egg (Awarma) my favorite.
Best breakfast, appetizer, lunch… you name it.
Pizzas with Zaa'tar, Kishk, and meat (Recipes are posted).
Egg pizza recipe will be posted soon!