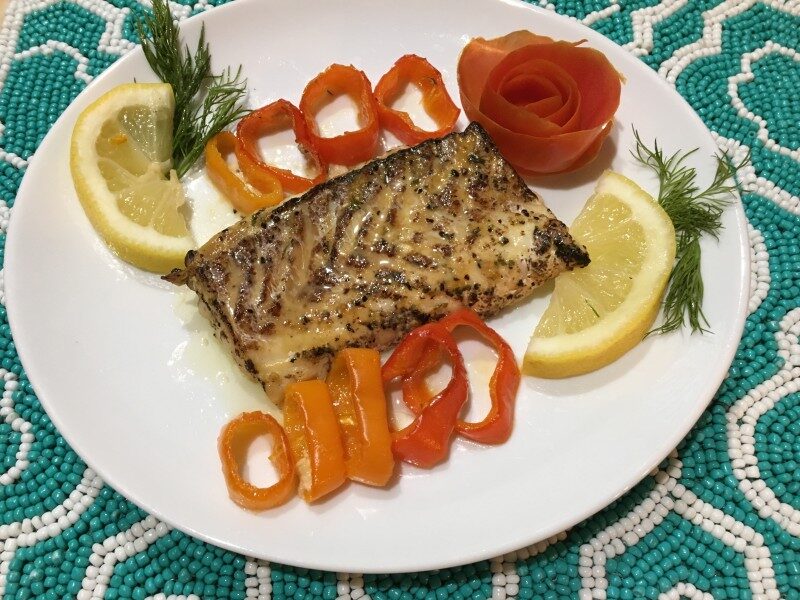 Ingredients
5 Sea Bas Fillets (4-5 ounces each)
1 /4 cup Extra Virgin Olive Oil + 1 teaspoon for greasing pan
2  Fresh Lemon, juice
1/4 teaspoon Freshly ground black Pepper
2 lemon zest
1/4 teaspoon salt
1/4 teaspoon garlic powder
2 cloves garlic, sliced
Preparation
Preheat oven to 350 grades Fahrenheit and greased baking dish with 1 teaspoon of olive oil.
Into a mixing bowl place sea bas filets. Drizzle with olive oil. Add lemon juice, zest of lemons, salt, pepper, garlic powder, and cloves of fresh garlic sliced.
Place Sea Bass into the baking dish. Bake for 30 to 35 minutes until is easily flaked and completely cooked. Next to roasted mini sweet peppers. Enjoy!