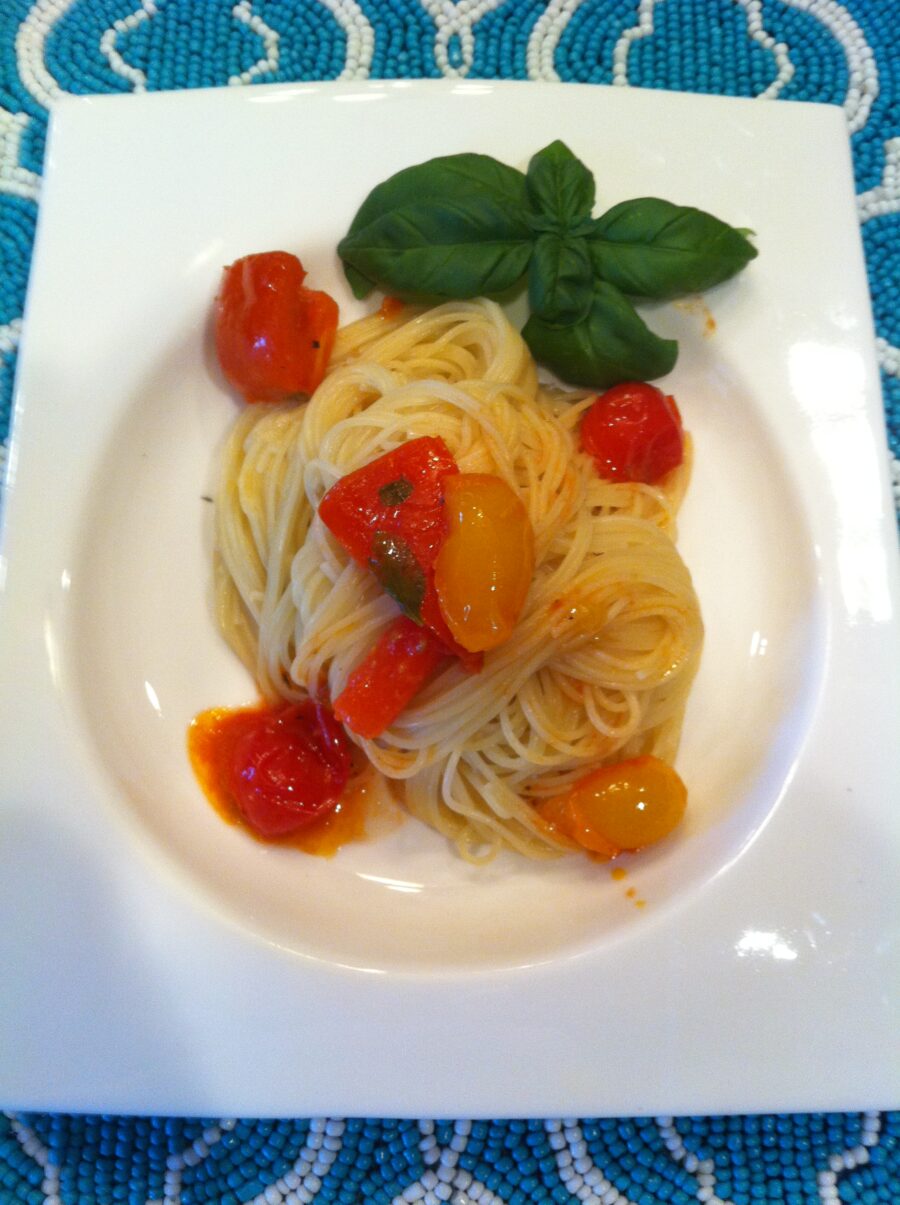 Ingredients
1 16 ounces package capellini (angel hair)pasta
1 1/2 cup cherry tomatoes
4 cloves garlic, minced
2 Tablespoon extra Virgin Olive Oil
1/4 teaspoon salt
1/4 teaspoon freshly ground black pepper
1 teaspoon butter
Fresh basil leaves
Preparation
Cook pasta according to package.
While pasta is cooking, heat olive oil and butter in a large skillet and add garlic stirring frequently.
Add cherry tomatoes cut in half and leaving some whole to popped in your mouse. Sate for 5 to 6 minutes. Add salt and pepper.
Add cooked pasta to your sauce and mix all together. A drizzle of extra virgin olive oil will be fantastic.. and grab basil leaves and tear off on top. Enjoy!