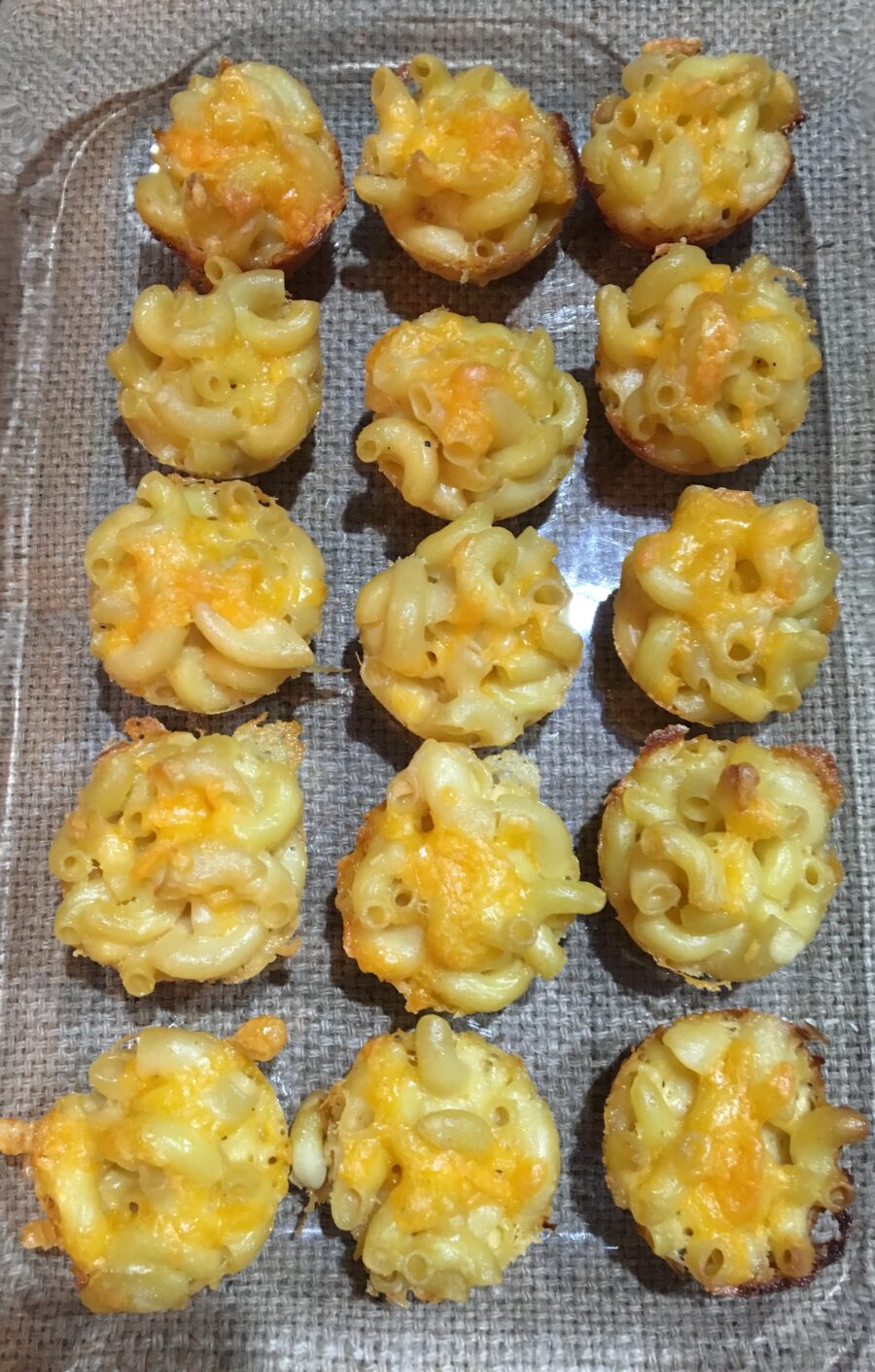 Classic, easy recipe to make at all times that your children and adults will always enjoy.
Ingredients
1 (16 ounces) elbow macaroni, cooked according to package and boiled in chicken broth for better flavor.
1 1/2 cup milk
2 Tablespoon butter
1/2 cup heavy cream
1 teaspoon salt
1/2 teaspoon ground black pepper
1/4 teaspoon ground nutmeg
2 cup Cheddar Cheese, grated (about 1/2 cup of it for topping)
Preparation
Preheat oven to 375 grades Fahrenheit. Butter a baking dish. Set aside .
Melt butter in a skillet and add milk. When milk started to simmer whisk in cheese.
Add salt, pepper, and nutmeg. Keep whisking continuously until cheese is all melted. 4.  Add heavy cream and whisk for about 2 to 3 minutes.  Incorporate cooked pasta,  stir until pasta  has almost absorbed the creamy cheese sauce for about 5 minutes.5. Remove from heat. Place macaroni and cheese into the buttered baking dish and sprinkle with  the half cup of remaining cheese. Bake again for about 15 minutes until cheese is melted. Enjoy!
Note: You can also place macaroni and cheese into a mini muffin pan sprayed with butter. Sprinkle top with grated cheddar cheese.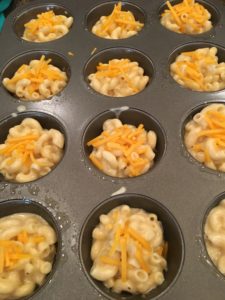 Place into a 375 grades Fahrenheit oven. Bake for about 25 to 30 minutes until macaroni and cheese is set in the middle and all around. Let it cool. Remove from pan. Serve warm or at room temperature. Enjoy!